Joseph Sikora Says Tommy Is 'a Shell of a Man' When 'Power Book IV: Force' Begins (VIDEO)
If you've been missing Tommy Egan (Joseph Sikora) since the O.G. series Power ended in 2020, he's finally back, and front and center in Power Book IV: Force. In the new spinoff, which premieres on Sunday, we see Tommy driving that familiar Mustang on the highway, heading to Los Angeles but making a pit stop in Chicago.
Sikora says when we see Tommy, "he's a shell of a man" since everyone he was close to has either been killed or has turned their collective backs on him. "We find him at such an interesting place to play that you can't help but find new dimensions to the character," the actor tells TV Insider.
See Also
The new Starz series follows Joseph Sikora's Tommy as he leaves NYC and sets his sights on becoming the biggest drug dealer in Chicago.
While the new series explores what Tommy finds in Chicago and what could keep him there, Sikora says Tommy will always be a New Yorker at heart. "He's a survivor and he's in survival mode…I think we find Tommy in that situation [in the new series]," he explains. And whether he'll find romance in this world, the actor says it may take some time. "I think that he still carries this soul of [deceased girlfriend] Lakeisha with him so that's really going to affect his decision-making in terms of females," he explains.
Sikora's Tommy faces plenty of danger while getting involved with the baddies of the Windy City — along with the near-horror of being served rum in one particular scene in a bar. It makes for an interesting question to Sikora, who also continues his role as feisty Frank Cosgrove Jr. on the current final season of Netflix's Ozark: What is his go-to drink of choice? Watch the video above to see how his tastes may differ from his alter ego.
Power Book IV: Force premieres February 6 at 9/10c on Starz.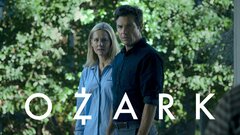 Ozark
where to stream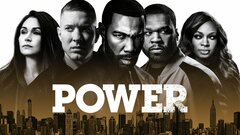 Power
where to stream