How 'Mom', 'black-ish', 'Speechless' and Other Sitcoms Get Serious
Gun control. Religion. Police violence. Disabilities. Race. Depression. Sexuality. These and other hot-button topics are commonplace in the world of TV drama. But lately, comedies—like CBS's Mom, ABC's black-ish and Speechless, NBC's The Carmichael Show, FXX's You're the Worst, FX's Atlanta and Amazon's One Mississippi—where we typically go to escape and enjoy a good chuckle or two, are regularly offering up stories about big issues in a wrapper of laughs.
The trend isn't new, going back to Norman Lear's All in the Family, which changed the sitcom landscape in 1971 by instilling social commentary through bigoted mouthpiece Archie Bunker. Other comedies followed suit for years until non–issue-focused series like Seinfeld and Friends dominated ratings with only the occasional "very special episode." So why are comedies again regularly dipping into the issue pond? "It is a reflection of audience tastes," says Bill Carroll, senior vice president, content strategy for Katz Media Group. "It's a reflection of the willingness of the audience to embrace more serious topics, especially if they're handled in a reasonable and humorous way."
RELATED: black-ish: A New Johnson Is On the Way in Season 3
In fact, for many of today's comedies, issues aren't kept to one or two episodes but instead sewn into the fabric from the start. "Mom, by design, was stepping in scenarios that had been largely ignored for a long time in network comedies," says creator Chuck Lorre of his series, which deals with addiction recovery. "It just felt like the right thing to do. How did this get ignored for so long?"
Lorre addresses another touchy topic in the November 17 episode. Recovering alcoholic Christy (Anna Faris) discovers her 12-year-old son, Roscoe (Blake Garrett Rosenthal), has been smoking marijuana. "We are very well aware that this is risky, but it's an area that a lot of families face," Lorre says. "Children as young as 12 are getting loaded. We went into this very delicately, hoping to tell a story from the adult perspective of how frightening this is and how vulnerable a family is."
Then on November 30, black-ish—about a multi-generational upper-middle-class African-American family led by Anthony Anderson and Tracee Ellis Ross—delves into what it means to be biracial. (Last season, the comedy addressed gun violence and police brutality.) "It's the first episode this year that's going to be like, 'Uh-oh,' because it is talking about something we really haven't seen talked about before," creator Kenya Barris says. "We made jokes about [mom] Rainbow [who is biracial], but now we're going to see it put into a real situation."
In the episode, son Junior (Marcus Scribner) starts dating a white girl. "You would think that Bow would be the one that's OK with that, and it's surprising to her that she's not," Barris says. "We felt like it was the right time to dive into this. It's the adjacent conversation to race."
But how do you address important topics without coming off as preachy? The producers take steps to make sure message doesn't overshadow comedy. "I certainly wouldn't want Mom to become that preachy show with an agenda," Lorre says. "We never want to be pedantic, because Mom is not a show for teaching. That would be a breach of our relationship with our audience. If I had any sense that we were doing that, I would run in the other direction."
Barris agrees. "You just have to try to stay true to your vision," he says, "but it is a concern." He makes sure to utilize as many voices as possible to represent all sides. "These characters are flawed," he says of the Johnson family. "No one's point of view is invaluable, and we try to be honest as opposed to earnest."
Both men credit Lear with showing them the ropes. "What Norman has done and continues to do is tell real stories," Barris says. "We're all just another version of each other."
RELATED: Mom: William Fichtner on Becoming a Series Regular as Bonnie's Beau
Staying on message is boding well for many of these topical series, as they are not only creating buzz but also resonating with critics and viewers. Black-ish received its first Emmy nomination for best comedy this year. You're The Worst (whose lead character suffers from depression) and Atlanta (which deals with race in the workplace) were renewed while their current seasons were still airing, and Speechless (focusing on a character who has cerebral palsy and uses a wheelchair) was given a full-season order after only two episodes.
Mom star Allison Janney, who plays recovering addict Bonnie, admits that she was surprised at first at how far Lorre dove into issues. "I think Chuck and the writers saw what we could bring to the table," she says. "We're like, 'Really? We're going to try to tackle cancer?'" But she relishes the work. "The writers give us every opportunity to showcase everything that we can do, from high comedy to really heart-moving, wrenching drama," she says. "That's what makes Mom resonate with an audience—not only can they laugh at these characters, they come to really care about them and want to see them win and survive."
Mom, Thursdays, 9/8c, CBS
Speechless, Wednesdays, 8:30/7:30c, ABC
black-ish, Wednesdays, 9:30/8:30c, ABC
You're The Worst, Wednesdays, 10/9c, FXX
Atlanta
where to stream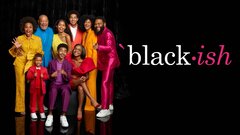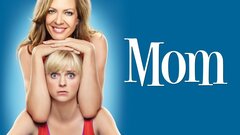 Mom
where to stream