Syfy Plots the Returns of 'The Magicians' and 'The Expanse'
Finally something to look forward to in January!
Syfy has just announced that its delicious fantasy series The Magicians will reappear for Season 2 on January 25th, 2017. Based on Lev Grossman's trilogy of novels, the story will pick up shortly after April's season finale, in which student magician Quentin (Jason Ralph) and his Brakebills University squad were basically left in a bloody heap after trying to take down the beastly Martin Chatwin (Charles Mesure).
RELATED: The Magicians: More Musical Numbers and Magic to Come in Season 2
In the trailer for Season 2, we see that they have somehow survived (good thing someone in that crew is super powerful) and that the natural resources of magic in the fantastical land of Fillory have reached a deadly new low. There are also hints about what's next for Elliot (Hale Appleman) and Margo (Summer) Bishil), as well as some very interesting teases regarding Julia (Stella Maeve) and her alliance with the man who tried to kill her friends.
The network also announced the February 8 return of their other top-notch literary adaptation, The Expanse. According to the release, Season 2 of the Thomas Jane-led series based on James S.A. Corey's opuses As Season 2 "kicks off with interplanetary tensions at an all-time high" as Earth and Mars ready themselves for "an all-out battle."
The Magicians, Season premiere, Wednesday, Jan. 25th, 9/8c, Syfy
The Expanse, Season premiere, Wednesday, Feb. 8, 10/9c, Syfy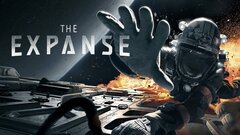 Powered by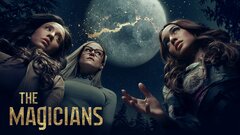 Powered by