'The Good Doctor' Is Losing Another Doctor in Season 5
The Good Doctor fans have barely gotten to know the doctor saying goodbye next.
The ABC medical drama is going to be saying goodbye to Osvaldo Benavides, who plays Dr. Mateo Rendón Osma, TVLine reports. No details have been revealed about how or when, though this news comes the day that the fourth episode of Season 5 will air — and that's after three episodes in which he's been a series regular.
Mateo was introduced in the last two episodes of Season 4, when the St. Bonaventure doctors went to Guatemala on a medical mission. (When Antonia Thomas exited the medical drama at the end of Season 4, her character, Dr. Claire Browne, took a job there.) Mateo and Dr. Audrey Lim (Christina Chang) really connected, and when he had the opportunity to return to the United States — with his past legal troubles supposedly no longer an issue — he did. He's been working at the hospital. But might something happen that leads to that no longer being possible? Or will his past legal troubles not factor into how The Good Doctor writes him out?
"[He's] a new face, a new perspective, a new opportunity — for Lim, for Shaun, for the hospital," executive producer David Shore told TV Insider at the beginning of the season.
But the season has also kicked off with another "new opportunity" at the hospital, with Salen (Rachel Bay Jones) buying it and making changes … with which not everyone agrees. Might that come into play for Mateo's exit? Maybe Salen will decide they can no longer employ him due to his past or due to something that happens on a case.
Whatever the case may be, sadly, it looks like heartbreak is coming Lim's way.
The Good Doctor, Mondays, 10/9c, ABC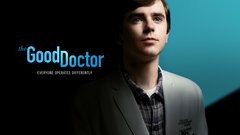 Powered by