'Star Trek: The Animated Series' Brought Cerebral Sci-fi to Saturday Morning TV
When Star Trek was unceremoniously canceled in 1969, few would've predicted that its next incarnation would air on Saturday mornings alongside shows like Josie and the Pussycats, Sigmund and the Sea Monsters and Super Friends. But by 1973, with syndicated episodes of the original series attracting new and old fans alike, NBC and production company Filmation approached Gene Roddenberry about an animated version of his then-defunct show.
The result, Star Trek: The Animated Series, ran for 22 episodes in 1973 and '74, adding a new chapter to the canon. The complete series is available on Blu-ray from CBS Home Entertainment and Paramount Home Media Distribution, on Tuesday, Nov. 15.
RELATED: As Star Trek Turns 50, Gene Roddenberry's Vision Endures
Roddenberry called in Dorothy "D.C." Fontana, a former Trek writer and producer, to help shepherd the program. (Roddenberry would review scripts but was not on site on a daily basis.)
William Shatner, Leonard Nimoy, DeForest Kelley, James Doohan and Majel Barrett were offered voice roles but, due to budgetary constraints, Nichelle Nichols, George Takei and Walter Koenig were not. According to Fontana, Nimoy and Shatner then stood up for their costars. "Roddenberry came around," Fontana recalls "[But] the one person we couldn't really afford was Walter Koenig. What we did do was afford Walter Koenig his first opportunity to write a script." (He wrote the episode "The Infinite Vulcan.")
As for the general "mission" of the series, "Both Gene and I agreed that it should not be a kiddie show," Fontana says. "It was going to be Star Trek, only animated." That meant the show's cerebral sci-fi adventures would carry over while alleviating the hassles of set building, location scouting and special effects. "The freedom of that," she adds, "was really very inviting."
But since Star Trek: The Animated Series aired on kiddie-centered Saturdays, there were some restrictions. David Gerrold, who wrote the famous "The Trouble With Tribbles" episode for the original series, had to shelve his idea of man-eating tribbles in their animated debut, "More Tribbles, More Troubles." "That would've been too violent," Gerrold says. "NBC said, 'You can't have blood and gore.' And nobody dies in the animated series."
RELATED: William Shatner Looks Back on 50 Years of Trek
For the creators and many fans, the animated series is considered a fourth season of the original program. Its placement in Trek lore is underscored by appearances from infamous troublemakers Harry Mudd and Cyrano Jones, a time-travel return to the planet Vulcan and Spock's parents (in "Yesteryear") and clear shout-outs to, among other episodes, "Shore Leave" and "The Ultimate Computer." Plus, of course, there was the introduction of James T. Kirk's middle name. "We were at a Star Trek convention in '73," Gerrold says, "and somebody said, 'What does the T in James T. Kirk stand for?' I said, 'Tiberius,' half joking. When we got to the animated show, I put it into the script," which Roddenberry ultimately approved.
"A lot of people pooh-pooh it and say, 'Well, it was just 22 animated episodes. Who cares?'" Fontana says. "At the time, it made an impact. It really did. People paid attention."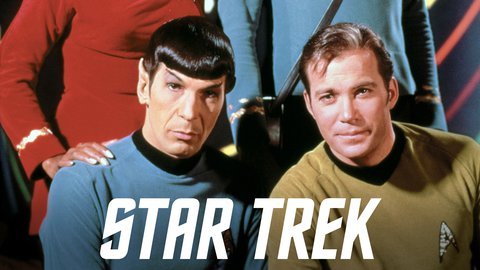 Powered by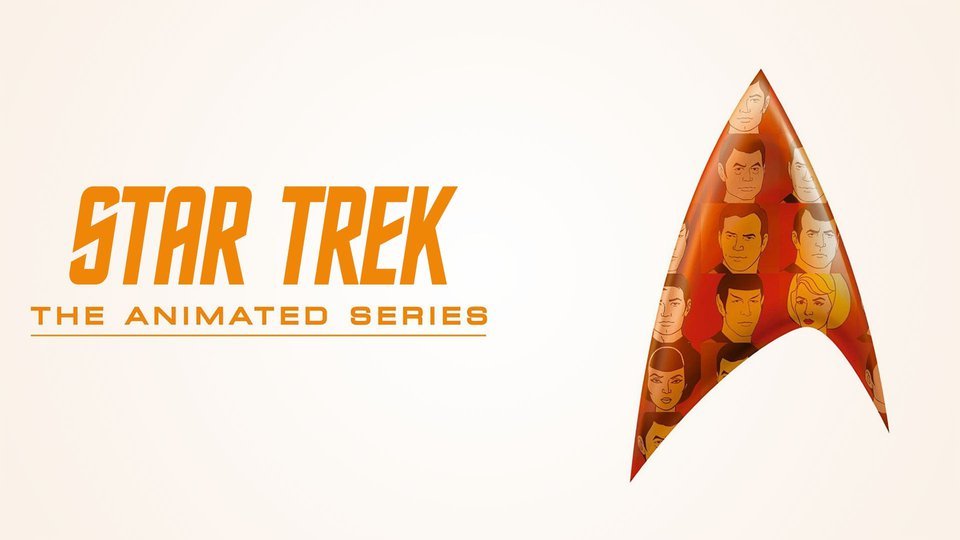 Powered by