Game Show Great Wink Martindale Guest Stars on 'The Bold and the Beautiful'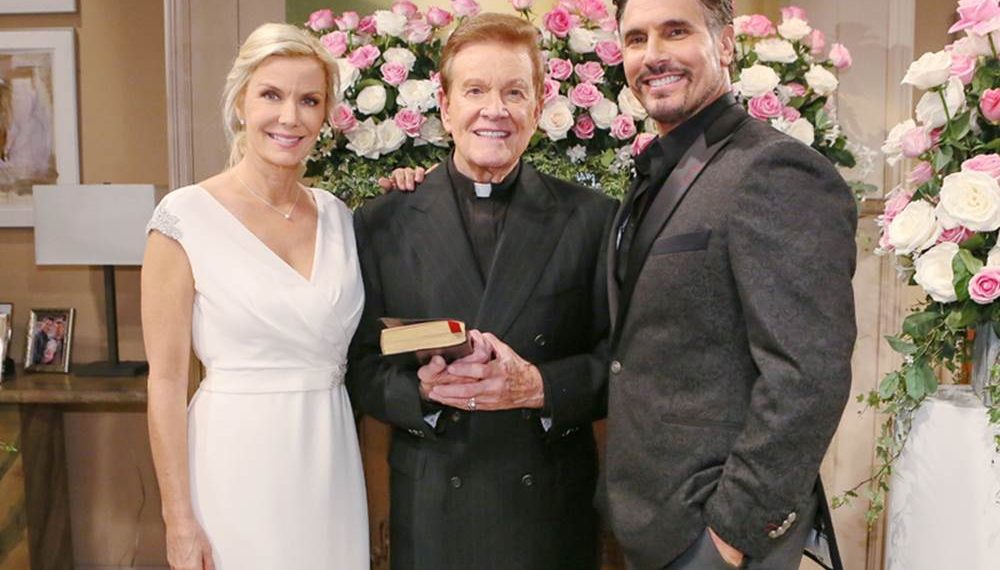 The impending marriage of Brooke Logan (Katherine Kelly Lang) and Dollar Bill Spencer (Don Diamont) on CBS's The Bold and the Beautiful could be a disaster waiting to happen—but it's great news for Wink Martindale. The game show icon will play the Reverend Brown, who is all set to officiate the sudsy nuptials in episodes airing October 26, 27, 28 and 31.
"I've finally made it!" the 82-year-old Martindale says with a laugh. "When I was a boy growing up in Tennessee, my mother, God bless her, always wanted me to be a preacher. She'd say, 'Son, with your voice, I think God intended you to do work in the ministry.'" But Martindale, who had his heart set on a career in radio, wasn't having it. "It took me years to convince Mother that you don't just become a preacher. You have to be called to the ministry. She finally accepted that, though it took years. So when I got the preacher job on B&B I thought, 'Mom would be so proud.' She got her wish at last!"
That's not the only reason she'd be bursting buttons. "Mom used to listen to all the old radio soaps—When a Girl Marries, Young Widder Brown, Stella Dallas, Lorenzo Jones," recalls Martindale. "They were 15 minutes-long back then, all lined up every afternoon in a three-hour block, and she'd never miss a day. I'd sit with her and listen to the shows when I got home from school and I got addicted, too. So now that I'm a preacher on a soap I feel like I've made good in two ways!"
RELATED: All Hell Breaks Loose When B&B Goes to Monaco
That said, his B&B gig was no breeze. According to a show rep, Reverend Brown finds himself in an extremely awkward situation, along with the rest of the wedding guests, when the bride-to-be fails to make an appearance. Turns out, she's upstairs with her ex-hubby Ridge, who is desperately trying to convince her not to marry Bill. Martindale, under gag order, won't say if the ceremony actually happens, but he had a darn swell time anyway.
"After a career in game shows, it was very exciting to sidetrack into something new," he says. "Everyone was incredibly nice and the actors, especially Thorsten Kaye [Ridge], really impressed me. He's just super and has a great dramatic voice. [B&B cocreator] Lee Bell made sure there were real flowers everywhere and the aroma was amazing. And I got to put my feet up in the dressing room that belongs to Alley Mills [Pam]. It was like a brand new adventure for me…and I've been in this business at least three or four weeks."
Martindale is the latest in a cool and kicky gallery of B&B celebrity preachers—Chaz Bono and Perez Hilton also presided over recent wedding ceremonies—and it got the famed emcee thinking about similar opportunities. Cracks Martindale: "I've told my friends and family that I'm now available for weddings, Bar Mitzvahs and funerals—and I'll give a 10 percent discount!"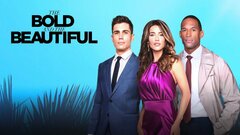 Powered by