'Back to the Future's Christopher Lloyd to Guest Star on '12 Monkeys'
12 Monkeys has definitively cornered the market on time-travel with the just-announced news that Back to the Future's Christopher Lloyd will be guest starring in a recurring role for the Syfy series' third season.
Lloyd will play Zalmon Shaw, the father of the Pallid Man (Tom Noonan), and charismatic cult leader with a deadly side—the total opposite of his quirky and lovable character Doc Brown from Back to the Future. Shaw will target individuals who have suffered losses or tragedies, pray upon their weaknesses to recruit them for the Army of the 12 Monkeys cult
RELATED: The Magicians : More Musical Numbers and Magic to Come in Season 2
The series, which is based on the 1995 cult classic film starring Bruce Willis and Brad Pitt, follows the character James Cole (Aaron Stanford), who was sent from the future to stop the Army of the 12 Monkeys. This season Cole and Dr. Cassandra Railly (Amanda Schull) will set out to find The Wittness—the man responsible for the apocalypse.
Co-creator and showrunner Terry Matalas will make his directorial debut for the season premiere episode when the show returns in 2017.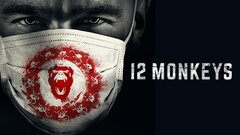 Powered by