Norman Lear on His 'American Masters' Documentary and Making Politically Engaged TV
Veteran producer Norman Lear brought us some of the most influential and socially progressive shows of the 1970s, introducing audiences to Archie Bunker, George Jefferson and Fred Sanford, to name a few. A longtime activist, he also founded the advocacy group People for the American Way in 1981.
RELATED: America Divided: Norman Lear, Common and Shonda Rhimes Dig Deep Into the Nation's Biggest Problems
At 94, Lear is still pushing the envelope. He has two new sitcoms in the works (a reboot of One Day at a Time and Guess Who Died, a comedy about senior citizens), serves as executive producer and correspondent for Epix's documentary series America Divided and is the subject of American Masters—Norman Lear: Just Another Version of You.
How much input did you have in choosing the subject you focused on in America Divided?
They offered me the issue of housing and employment, the economics of living in New York. As somebody who grew up in Connecticut and knew New York like the back of his hand and cared about those people dispossessed in this economy, I was very interested.
Did you always want to make politically engaged TV?
Well, I didn't know I wanted to do television at all. I wanted to be a press agent. That's what I came to California to do, and in the course of it ran into a guy who wanted to be a comedy writer. So we started to write together.
Has your work always included an element of social commentary?
From the very beginning, and I can trace it totally. The very first Dean Martin and Jerry Lewis [Colgate Comedy Hour], six weeks after the sketch, Martin and Lewis were forced to take out a full-page ad apologizing for it. [The sketch mocked an advertising campaign created by movie-theater owners.]
Writer Malcolm Gladwell recently argued that social satire like All in the Family tends to make its target more acceptable. What do you say to that?
I have another view. I believe that satire, comedy, laughter can be like a needle in the arm. When you're laughing you will accept, or you will at least listen to, something you might never have heard before. You'll get information that you unconsciously turned off. But when you're laughing, you're consciously turned on.
What kind of stories are you now interested in telling?
We're doing a Latino version of One Day at a Time with Rita Moreno and Justina Machado [premiering January 6 on Netflix]. Justina's character is a veteran; she served in Iraq, and her husband is not back yet. It's about a lot of what's going on today.
American Masters – Norman Lear: Just Another Version of You, Tuesday, Oct. 25, 9/8c, PBS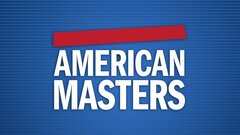 Powered by