'Elementary': No Romance on the Horizon for Sherlock and Joan
At Elementary's New York Comic Con panel on Friday, one fan implored the producer and stars to bring the deducting duo together romantically on the CBS series. Without hesitation. the rest of the crowd at Hammerstein Ballroom erupted in shouts of "No!"
Series creator Rob Doherty quickly hinted that fans (except one, apparently) have nothing to worry about regarding Sherlock Holmes (Jonny Lee Miller) and Joan Watson (Lucy Liu), who will remain platonic partners.
RELATED: More Dispatches From Comic Con
Romance appears to be off the table, but here's what viewers can expect in Season 5, as revealed both during the panel and in press interviews earlier in the day.
Moriarty might well return. Though Doherty was cagey, he admitted he "was this close" to sealing a deal to bring back a "beloved" character, coyly hinting that Natalie Dormer, last seen as Sherlock's nemesis in Season 2, might be back.
They'd love to have John Noble return. Noble, who spent last season portraying Sherlock's devious dad Moreland, is currently busy, but Doherty said, "Wouldn't it be great to do a sequel with Moreland dealing with crime cartels around the world?" OK, he was joking, but the character was last seen heading back to the UK to do exactly that.
RELATED: Sherlock Learns to Trust Joan's New Protege
There's a triangle this season (sort of). Sherlock isn't exactly jealous of Joan's growing closeness with their new consultant, ex-con Shinwell Johnson—played by Nelsan Ellis—but "he's highly suspicious of [him] and very protective of his friend and colleague," Doherty revealed. "He doesn't want to tell her that she shouldn't work with him, but he'll keep watch over her," Miller said. "Which makes sense," Doherty added. "There could be a layer of danger for Watson if she doesn't play her cards right. It puts a strain on Sherlock and Joan's relationship."
There will be an engagement this season. Here's a hint: Virginia Madsen, whose character Paige Cowan had a lot of chemistry with Capt. Gregson (Aiden Quinn), will be back this season.
Miller is really into the NYPD. "I enjoy most talking to our police department consultant John McCormick, who was an NYC homicide detective," the actor told TV Insider before the panel. "For every case, he talks to us about what can be done realistically. It's fascinating. So many people think the police are stupid but I've learned so much on this show from them."
Don't ask Miller for Elementary spoilers—because he doesn't know. It's easier for him to inhabit Sherlock when he's in the same place as the character and doesn't know what's happening in the future.
Sherlock Holmes is bleeding into Miller's real life. "When you're on set 12 hours a day doing certain mannerisms, you're spending a lot more time being Sherlock than you are yourself. I'm slowly being eaten up by an obnoxious Englishman!" Miller joked, adding "that no one's close to me anymore because of that."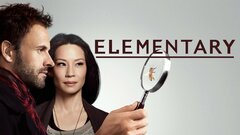 Powered by