'Zoey's Extraordinary Playlist': 6 Things We'd Like to See More Of in Season 2
[Warning: The below contains MAJOR spoilers for Season 2, Episode 1, of Zoey's Extraordinary Playlist, "Zoey's Extraordinary Return."]
NBC's musical delight Zoey's Extraordinary Playlist is finally back for Season 2, and fans have been treated to plenty of surprises in the opening episode.
The story of Zoey Clarke (Jane Levy), a young woman who gains the ability to hear people's thoughts through song and dance numbers, picked up after the death of her father, Mitch (Peter Gallagher)—a shocker that ended the dramedy's freshman season. To say Zoey is struggling to cope without him would be a huge understatement. And upon returning to work at the tech firm SPRQ Point, she's also overwhelmed by new responsibilities and even human interaction.
Still, the world never stops moving, even when you're grieving, and that realization leads Zoey to make some bold decisions, especially with regards to her relationship status. Any other Team Max fans happy right now? Below, we've rounded up some key things we'd like to see more of as Season 2 carries on.
Zoey's Extraordinary Playlist, Tuesdays, 8/7c, NBC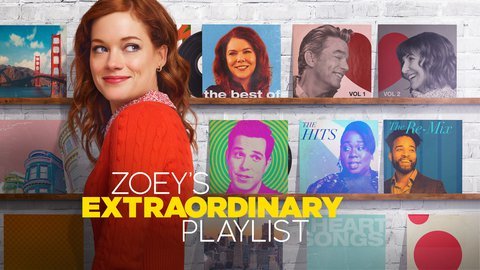 Powered by