The 17 Best Carol-Daryl Moments on 'The Walking Dead' (PHOTOS)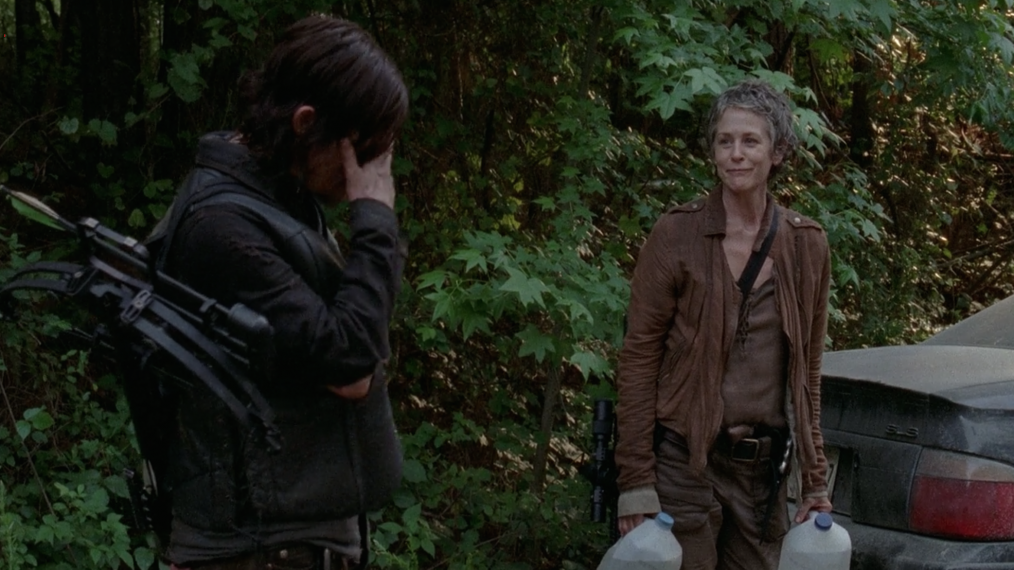 Who would've ever thought the meek, mousy widow and the hotheaded redneck archer from the Atlanta camp would be soulmates?
Ten seasons in (and nearly a decade after the end of the world), Carol (Melissa McBride) and Daryl's (Norman Reedus) bond is as strong as ever. Their deep connection, cemented in tragedy and shared trauma, is perhaps The Walking Dead's most compelling — and most certainly a fan favorite.
Regardless of whether they ever take things to the next level, there's a magnetism to their relationship that makes it impossible to look away whenever these two share scenes.
Let's take a stroll through TWD history and reminisce about the sweetest, funniest and most emotional moments for this unique companionship.
The Walking Dead, Sundays, 9/8c, AMC