'The Hot Zone': Sneak Peek at Nat Geo's Gripping Story of Ebola (PHOTOS)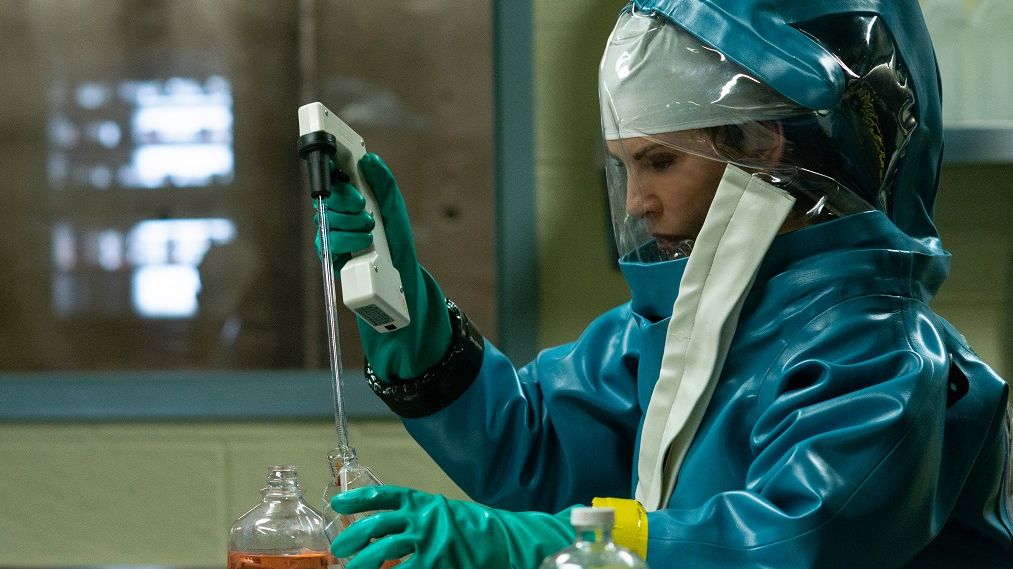 The Hot Zone is a dramatic, high-stakes scientific thriller inspired by true events, and presented by National Geographic Channel as a three night, limited series event beginning Monday, May 27.
Golden Globe and Emmy award winner Julianna Margulies stars as Dr. Nancy Jaax, a heroic U.S. Army scientist who put her life on the line to prevent an outbreak of Ebola, a highly infectious and deadly virus from the central African rainforest. The story is based on the eponymous international best-seller by Richard Preston.

When this killer suddenly appeared in monkeys in a scientific research lab in the suburbs of Washington, D.C. in 1989, there was no known cure. Dr. Nancy Jaax, working with a secret military specialized team, is forced to make a choice between her family and her duty to her country in order to head off the outbreak before it spreads to the human population.
The Hot Zone, Series Premiere, Monday, May 27, 9/8c, National Geographic Channel
See Also
Plus, get an exclusive sneak peek at the actress as Lt. Col. Nancy Jaax in the new Nat Geo thriller.