Adam Returns in the 'Supernatural' Midseason Finale (PHOTOS)
Remember Adam (Jake Abel)? It's okay if you don't; Sam (Jared Padalecki) and Dean (Jensen Ackles) had to be reminded of their half-brother back in Supernatural's 200th episode.
Adam returns in the midseason finale, "Our Father, Who Aren't in Heaven," and it looks like he may be joining the fight against God (Rob Benedict). "You're asking me to trust you," he says in the trailer after the reminder, "you let me rot in hell."
See Also
Go behind the scenes with Jared, Jensen, Misha, and Alexander, who reflect on their first auditions, the series' longevity, and more.
Adam was last seen in Season 5 as Michael's vessel when Sam (as Lucifer's vessel) pulled him down into hell and Lucifer's cage. He's been mentioned a couple times since — Dean couldn't get him out of hell when he rescued Sam's soul in Season 6 — but that's it.
According to the logline for this episode, Sam, Dean, and Castiel's (Misha Collins) search for a way to stop Chuck "leads them to unexpected places and toward unlikely allies." Adam is clearly one of the latter.
Might Amara (Emily Swallow), who appeared in flashes in "Last Call," be another? It would make sense, and Swallow pointed out to TV Insider, "Where we are right now in the series, somebody who can really take Chuck on needs to come in." Who better than his sister?
Click through the gallery above for a look at the midseason finale.
Supernatural, Thursdays, 8/7c, The CW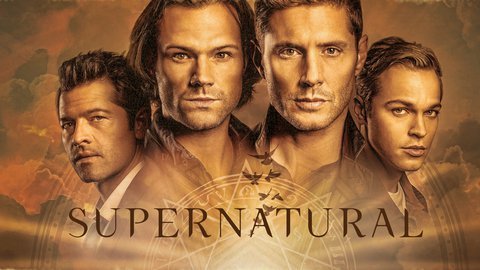 Powered by