Out & About at the 2017 Bentonville Film Festival (PHOTOS)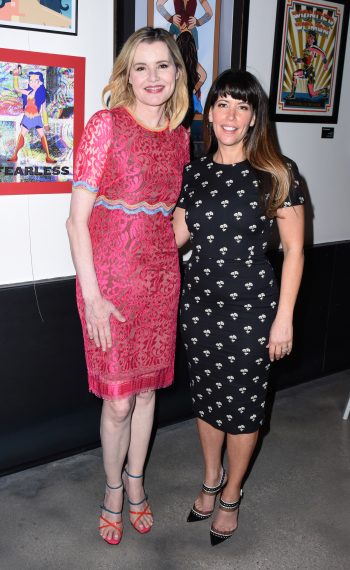 Geena Davis sure knows how to bring together thoughtful, powerful and inspirational women and men in the name of art. The 2017 Bentonville Film Festival (May 2-7) includes 38 feature-length documentary and narrative films, in competition. Plus, 18 short films and four pieces of episodic and web series content. This is all in addition to panel, presentations and mixers in support of a more inclusive media industry.
Co-founded in 2015 Davis, founder and chair of the Geena Davis Institute on Gender in Media, and Trevor Drinkwater, President and CEO of ARC Entertainment, the Bentonville Film Festival is "a commercially focused, research-based platform with a mission to champion women and diverse voices in media and proactively supports content creation that inspires young minds to do great things."
See Also
The festival celebrating women and diverse choices continues with more star-studded panels.
Singer Jewel, actress Meg Ryan, actor William H. Macy and other celebrities all made their way to Bentonville, Arkansas, to participate in panels, encourage diverse storytelling, and spread the message of inclusion.
Click through the gallery above for photos from the event. Learn more about the Bentonville Film Festival at bentonvillefilmfestival.com.