Paige Turco Returns as Pride's Ex-Wife on 'NCIS: New Orleans' (PHOTOS)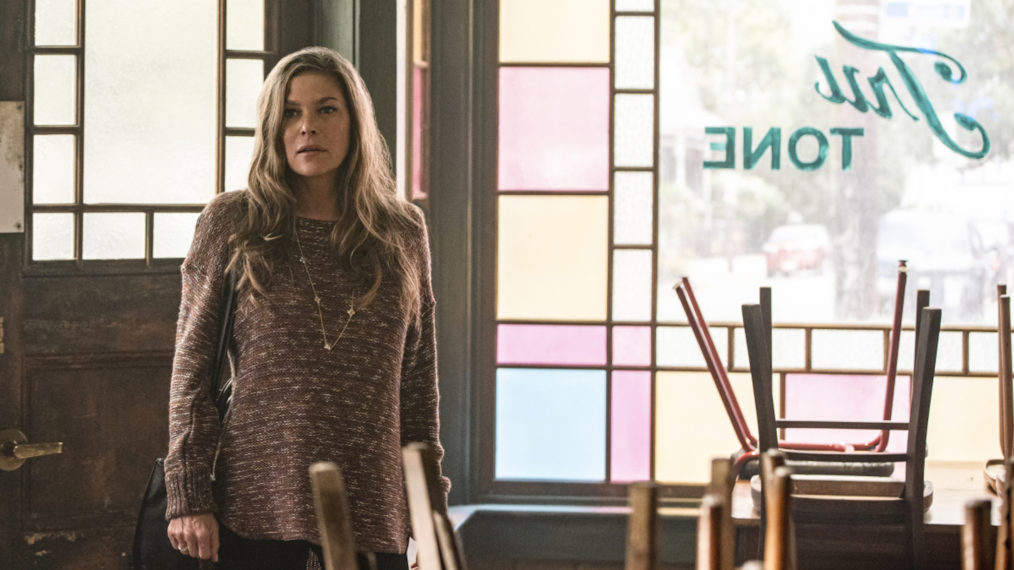 It's been over five years since we last saw Linda Pride on NCIS: New Orleans.
Back when New Orleans was just a backdoor pilot part of NCIS' 11th season, Paige Turco (The 100) played Linda. After the series was picked up, she appeared in one Season 1 episode ("Master of Horror") but since then, we've only had updates on Pride's (Scott Bakula) ex-wife's life from their daughter Laurel (Shanley Caswell).
Well, Turco's back in the April 19 episode, and chances are, the conversation we see Pride and Linda sharing at the bar in the photos below is about their newly engaged daughter.
Elsewhere in "Predators," the team investigates the death of a Naval microbiologist, whose hobby as a "myth buster" led to his death at the hands of a legendary bayou creature. Plus, Hannah (Necar Zadegan) looks into the previous actions of Deputy Director Van Cleef (Richard Thomas), who had demoted her at the beginning of the season.
NCIS: New Orleans, Sundays, 10/9c, CBS