'Manifest': Jared's Worlds Collide — Plus, Can Saanvi Save Zeke? (PHOTOS)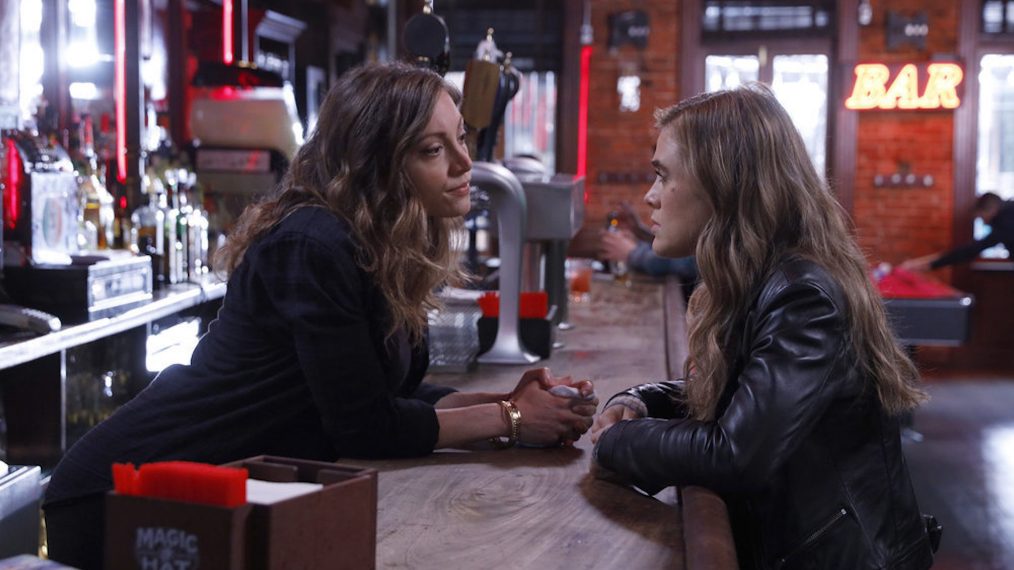 After the tragedy of the seventh episode, might there be some hope coming in Manifest Season 2?
It certainly looks like it with whatever — or whomever? — Ben (Josh Dallas) and Olive (Luna Blaise) find in the "Carry On" promo (below). Ben hears chanting, which leads them somewhere that could maybe cheer up Olive? She's grieving after TJ sacrificed himself in the club.
See Also
The star also reveals how Jared would've handled being a passenger on Flight 828.
Also in this episode, Michaela (Melissa Roxburgh) questions Jared's (J.R. Ramirez) loyalties. She did find out that he had her case files pulled at the end of "Emergency Exit." What will happen when she meets the new woman in his life this season, bartender Tamara (Leah Gibson)?
Plus, Saanvi (Parveen Kaur) shares a medical breakthrough that could change the course of all their lives: She found a way to remove the anomaly from her DNA, and this could be coming just before Zeke's (Matt Long) death date. He was showing signs of frostbite — a.k.a. how he should have died — not burns after lifting a burning beam off an 828er at the club.
Click through the gallery above for a sneak peek at Episode 8.
Manifest, Mondays, 10/9c, NBC