'Hightown' Cast & EPs Introduce the Darker Side of Beautiful Cape Cod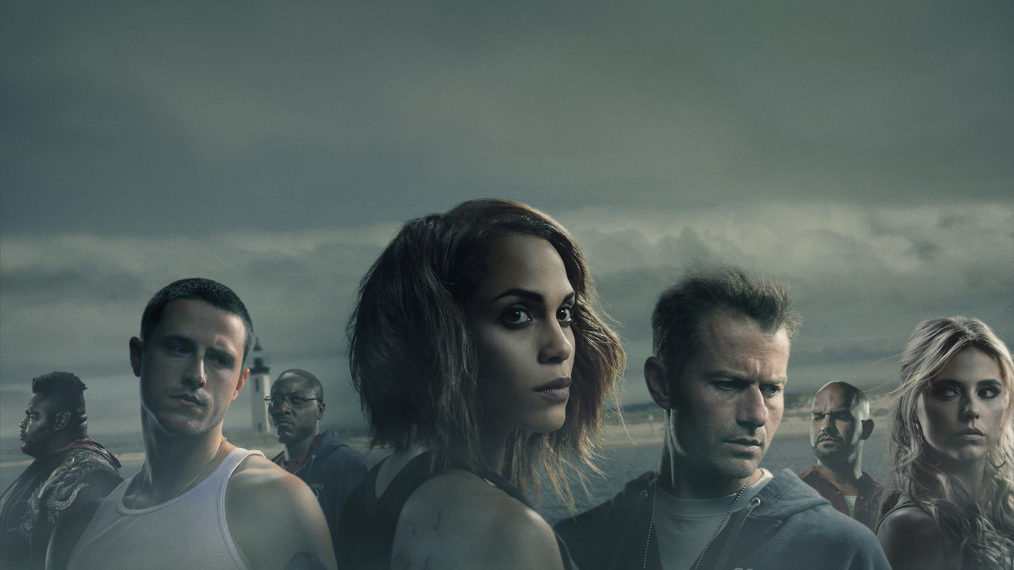 The Cape Cod of Hightown isn't the one you've come to associate with the Kennedys or a wholesome family beach vacation. Instead, it's the backdrop for a gritty crime drama taking place in the midst of the opioid epidemic.
That's why the lead, Jackie Quiñones (Monica Raymund), fits in perfectly. "She's this very brash, sexual, unapologetic, lesbian Fisheries Services Agent, who stumbles upon a body and ends up becoming obsessed with solving the crime," creator Rebecca Cutter previews of her series set in the "iconic, beautiful" location of "America's vacation spot." "At the same time, she starts to get sober. Her sobriety and her crime-solving skills move together. There's some give-and-take."
But while Cutter uses "crime as a spine [and] the engine that moves the episodes forward," this drama is "not a whodunit," she stresses. You immediately find out who did it because "I wanted to be able to tell really rich character stories, and if you're hiding the identity of the killer, it's hard to get to know those people."
The Starz drama is filled with "really flawed, human, morally ambiguous characters," executive producer Gary Lennon notes, and that's what drew director Rachel Morrison in. "Everybody has only the best intentions, and you mix intentions with reality, and you never quite know what you're going to get," she says. "Actions don't always line up."
While that starts with Jackie — Cutter described her as "a female Don Draper," Lennon says — it's true of everyone. "What we did was we explored character through plot and so this crime, if you will, brought them into a world that to some of them was new, [and] other ones were old staples," he explains. "We created an expectation for the audience that a character would do blank and then we subverted it.
"What we attempted to do was create characters who behave truthfully under imaginary circumstances," he adds. For example, how does Jackie react when she comes across the body?
That scene was one Morrison enjoyed shooting. (She directed the first two episodes.) "Whenever anything feels like you have a very small window to get something, and everybody's adrenaline is pumping and it's exciting and it feels a little bit documentary, that's where I find my stride," she shares. "When somebody is in a climactic moment, you have all kinds of creative license to shoot them in a way that is a heightened version of reality but it will feel real."
Scroll down to get to know the characters and relationships of Hightown.
Hightown, Series Premiere, Sunday, May 17, 8/7c, Starz