8 Best Shows From Syfy's 'Sci-Fi' Era: 'Battlestar Galactica,' 'MST3K' & More (PHOTOS)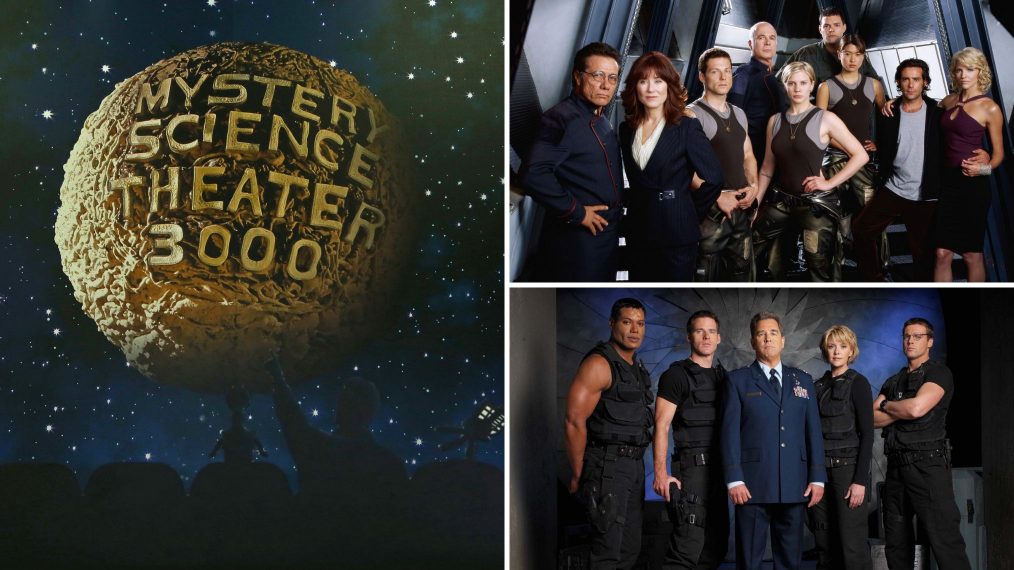 Sci-Fi rebranded itself as Syfy 10 years ago this month, much to the consternation of many fans and critics.
Ad Age even wondered if we should "start a Syfy death watch" on account of all the negative hype around the name change. But both the name and the channel soldiered on, debuting such shows as Lost Girls, 12 Monkeys, and The Expanse.
See Also
Whether you loved or hated the final episodes, there are moments we can all appreciate even 10 years after
Now, though, we're honoring our favorite shows from that long-lost Sci-Fi era in this totally unscientific, totally subjective pantheon in the gallery above. Don't frakking @ us.