Best Lines of the Week (September 21-27): 'Surprise, Bitch'
From the emotional season premiere of This Is Us, to a new comedy, Single Parents, this week was full of heart-wrenching and funny lines you won't want to miss.
Click through the gallery above to see our favorites!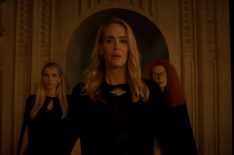 See Also
From the Rubber Man to basis of Ms. Mead's personality.