'Fast Foodies' Exec Producer Reveals 'Dirty Secret' of Fine Dining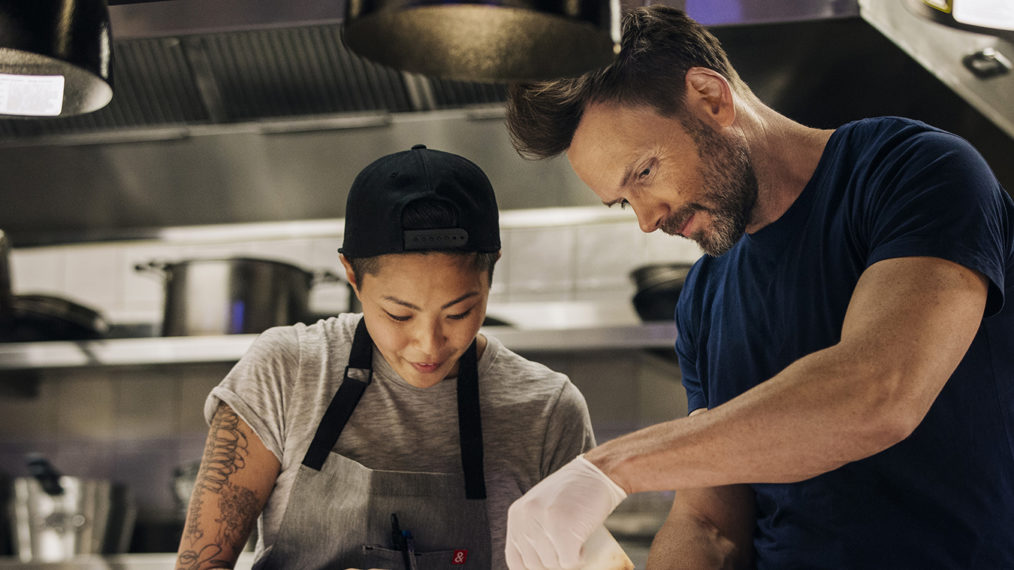 Haute cuisine meets Happy Meals in the raucous — and often raunchy — competition series Fast Foodies.
In each episode, Top Chef champs Kristen Kish and Jeremy Ford as well as Iron Chef America winner Justin Sutherland are tasked by celebrity guests including Joel McHale (above, with Kish) and James Van Der Beek to replicate their favorite fast-food items.
See Also
From amateur to professional, competition to documentary, these food shows are sure to satisfy.
The challenge is based on what executive producer Michael Rucker calls the "dirty secret" of fine dining: "Chefs don't typically make themselves steak tartare or fresh pasta at the end of a sweaty, hectic night of service. They want to scarf down something fast, greasy, full of flavor and calories!"

Next, the trio create their own elevated takes on that same grub, which is where things get wild. In the premiere, a Chicago-style hot dog inspires a ravioli recipe, a spiced Wagyu steak, and a gnocchi dish that shouldn't seem as appetizing as it does. Can we get a rezzie?
Fast Foodies,Series Premiere, Thursday, February 4,10:30/9:30c, truTV