What's Worth Watching: 'Documentary Now!', 'South Park', 'Blindspot' and more for Wednesday, September 14.
Documentary Now! (10/9c, IFC): The timing couldn't be more appropriate for the mock doc "The Bunker," which kicks off the second season of this inspired anthology of parodies with an homage to 1993's The War Room, D.A. Pennebaker and Chris Hegedus's influential fly-on-the-wall chronicle inside Bill Clinton's first presidential campaign. Regulars Bill Hader and Fred Armisen offer brilliant caricatures of James Carville (here, "Mississippi Machiavelli" Teddy Redbones) and George Stephanapoulus ("boy hunk" Alvin Panagolious) in this absurdist account of the Ohio gubernatorial race of 1992, when a slick incumbent is challenged by a "wildly unfit" milquetoast who hires this unscrupulous rogue's gallery of political operatives. Hader is in especially good form (and sporting an especially unflattering balding wig) as Redbones, raking for any muck he can use against his opponent. Wait for the attack ad that comes off like a death threat. It's the biggest laugh you'll have all night.
South Park (10/9c, Comedy Central): The irreverent 'toon is back for a milestone 20th season of in-the-moment satire. The target this time appears to be the controversial political protest of the NFL's Colin Kaepernick, when "the National Anthem gets a reboot by an American icon."
Blindspot (10/9c, NBC): Hoping for a big boost from the season finale of America's Got Talent (8/7c), where some novelty act will walk away with $1 million, this convoluted thriller returns for a sophomore season, with Jane (Jaimie Alexander) recaptured by the team and coerced to become a triple agent. Which shouldn't be confusing at all. Next week, the show moves into its new, considerably early time period of Wednesday at 8/7c.
Inside Wednesday TV: Another summer reality competition concludes, when someone is crowned Masterchef (8/7c, Fox). … Animal Planet's whimsical documentary The Million Dollar Duck (9/8c) covers what's known as "the Olympics of wildlife art," the Federal Duck Stamp Contest, with six artists submitting their work to a government jury to decide whose work will be immortalized on a stamp. … The three-part British drama The Secret Agent concludes (streaming on Acorn TV) with the stark emotional fallout from the bomb-blast disaster. Vicky McClure is especially fine as the grieving Winnie, shaken to the core by the confession of her hapless, self-pitying, bumbling spy husband Verloc (Toby Jones).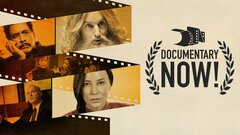 Powered by