Amazon's 'The Stinky & Dirty Show' Boasts the Voices of Whoopi Goldberg, Jane Lynch and Andy Richter (VIDEO)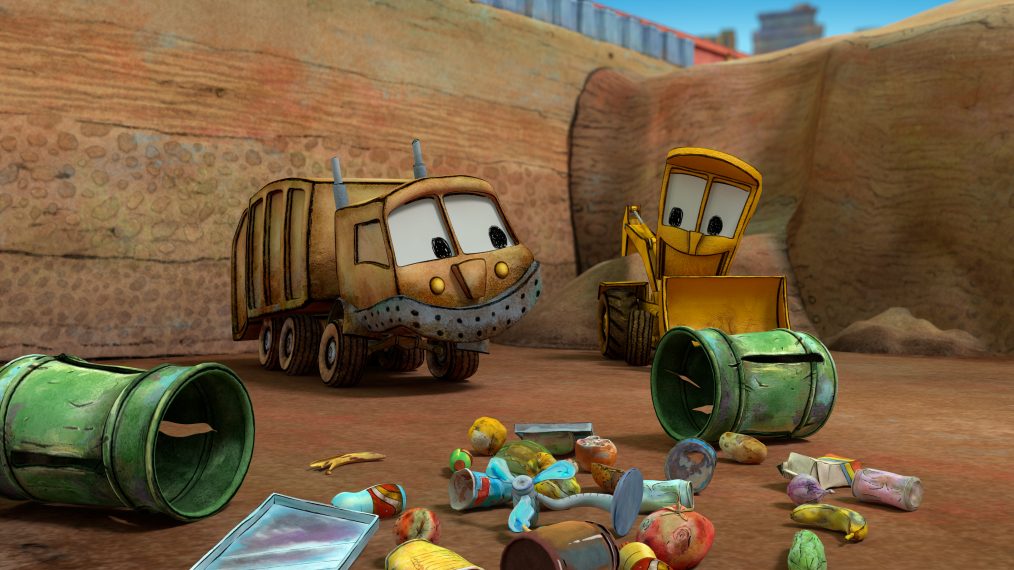 On Friday, a fun new cartoon premieres on Amazon Prime Video, and it involves a whole lot of dirt and trash. The Stinky & Dirty Show is aimed at preschoolers with a message that it's OK to fail at tasks, and those failures can lead to fun and creative solutions.
The series, about a garbage truck (Stinky, voiced by Jaden Betts) and a backhoe loader (Dirty, voiced by Jacob Guenther) solving problems in their world, is based on the I Stink!book series by Kate and Jim McMullan, was written and developed by Guy Toubes (The Littlest Pet Shop). It not only boasts a soundtrack by well-regarded folk singer-songwriter Dan Bern, but a number of celebrities have lent their voices as guest stars, as you can see in the exclusive clips below.
In this clip, Jane Lynch plays a dump truck named (appropriately enough) Dumper who absolutely loves picking up and dumping stuff:
In the next clip, Wallace Shawn (The Princess Bride) plays a crane named Tall, who bails Stinky and Dirty out of a rough patch when the pair run out of gas:
And in the final clip, Joan Cusack plays Red the race car, Andy Richter plays Brave the fire truck, and Whoopi Goldberg as Meg, a van with a huge megaphone on top, which she uses to announce the big race Red is in:
The Stinky & Dirty Show, Streaming now on Amazon Prime Video.