CBS Reopens JonBenét Ramsey Case In New Docuseries
One of the highest profile unsolved murders in history is getting a new, deeper look in a new CBS docuseries that reunites the original investigators in The Case Of: JonBenét Ramsey.
The six-hour limited event, previously titled Case Closed, co`mes from Emmy Award-winning Executive Producer Tom Forman (9/11. 48 Hours) and Critical Content and will premiere on Sunday, September 18.
Original investigators from the 1996 murder of six-year old child beauty queen include former New York City prosecutor, retired FBI supervisory special agent and profiler Jim Clemente; world-renowned forensic scientist Dr. Henry Lee; former chief investigator for the District Attorney in Boulder, Colo., James Kolar; leading forensic pathologist Dr. Werner Spitz; and retired FBI supervisory special agent and forensic linguistic profiler James Fitzgerald.
RELATED: CBS Announces Fall Premiere Dates: Kevin James, Matt LeBlanc and Michael Weatherly Return to Primetime
Joining the original investigators are new experts including former New Scotland Yard criminal behavioral analyst Laura Richards and retired FBI supervisory special agent and statement analyst Stan Burke.
The team's investigation will include looking at crucial evidence from the case using advanced technology and forensics as well as recreating the crime scene with full-scale replicas of the Ramsey home, conducting interviews and introducing new theories.
After its two-hour premiere on September 18 at 8:30pm ET/PT, the docuseries will continue with two-hour installments on Monday, September 19 at 9pm ET/PT and concludes on Sunday, September 25 at 8:30pm ET/PT on CBS.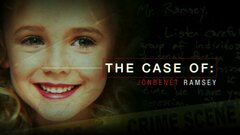 Powered by