'Bones' Cast, Executive Producers Preview Final Season Undercover Hour, Deaths, and More
The entire regular Bones cast and executive producers appeared at Comic-Con for its final panel, a night after the show had its shocking Season 11 finale.
During the panel, the writers revealed Booth and Brennan would be going undercover one last time in Season 12. "The best one ever," executive producer Jonathan Collier teased. "It's a world we've never been in that I think only Booth and Brennan can do justice to … And they'll wear great shirts. Maybe suspenders."
RELATED: Bones Cast, Executive Producers Preview Final Season Undercover Hour, Deaths, and More
More immediately, series star Emily Deschanel has her own milestone coming up, as she preps to direct her first episode of the series. She shared that she's in the middle of prep now, and since it's the season premiere, it's made a little bit easier since she doesn't have to do that work around filming an episode.
And for long-time fans, the answer to what "447" means—the number that has been recurring for years—will come in Episode 11 of the final season.
But things won't be entirely light: Collier and fellow executive producer Michael Peterson revealed that two characters will die before the series wraps up in Season 12. The only people in the clear: Brennan (Deschanel), Booth (David Boreanaz), Hodgins (TJ Thyne), Angela (Michaela Conlin), Cam (Tamara Taylor) and John Boyd (Aubrey).
RELATED: Bones Boss on the Season Finale's Shocking Return: 'The Story is Not Fully Told Yet'
The cast and creative team took time to acknowledge the impact the show has had on them. "It's such a great environment to be a part of," Boreanaz said, crediting his costars for making him humble.
Taylor, Conlin, and Thyne pointed to the amount of laughing they've done over the years as one of their high points of the series. "10 years of laughter is pretty damn healing," Taylor said.
And as Bones recurring star Eugene Byrd (who crashed the panel, at Boreanaz's prompting) summed up, they're a family.
Bones returns in 2017.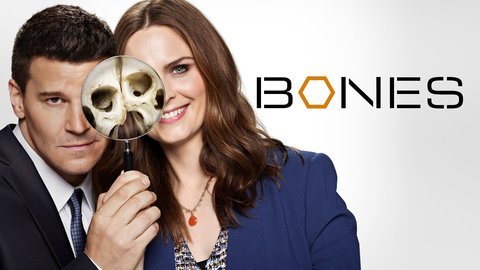 Bones
where to stream
Powered by