What's Worth Watching: 'black-ish', 'Survivor', 'The Americans' and more for Wednesday, May 18.
black-ish (9:30/8:30c, ABC): This terrific, topical and boldly diverse family sitcom has earned the right to be compared to the breakthrough '70s sitcoms of the Norman Lear era—so how fitting for the second season to end with an homage to Lear's enduring Good Times. Dre (Anthony Anderson) conjures a dy-no-mite dreamscape in which the Johnson family becomes spitting images of the Evans clan, as a modern classic salutes one from TV's past.
Survivor (8/7c, CBS): After a grueling season of repeated blindsides and a record number of medical evaluations, the "Brains-Brawn-Beauty" season is down to its final four, with three women representing each of the tribes—brainy Aubry, brawny Cydney and beauty Michele—with oversensitive Tai as the unpredictable outlier. Depending on who survived into the Final Three, this could be one of the more interesting showdowns in a while.
The Americans (10/9c, FX): A major crisis on the home front, when Pastor Tim goes missing on an African relief mission, and his pregnant wife Alice hysterically accuses Elizabeth (Keri Russell) and Philip (Matthew Rhys) and their Russian agents for having something to do with this. Naturally, this only raises daughter Paige's (Holly Taylor) own internal threat level, and she doesn't like what she hears when she asks about worst-case scenarios. Suddenly, that killer virus doesn't sound so scary. On a lighter note, I wholeheartedly agree with the Russian who observes, "You can't understand American without trying a Twinkie."
Inside Wednesday TV: Heading off to Tuesdays next season, ABC's wonderful The Middle finishes its seventh season in its original time period with Brick (Atticus Shaffer) graduating from middle school, and sister Sue (Eden Sher) torn because she's supposed to start her Dollywood summer job the same day. … Another summer job could split up one arm of ABC's Modern Family (9/8c), as Mitchell (Jesse Tyler Ferguson) and Cam (Eric Stonestreet) debate how to share Lily (Aubrey Anderson-Emmons) when Cam departs to Kansas City. I hope they haven't been watching the dreary Arizona-vs-Callie storyline on Grey's Anatomy. This needs to have a happier ending. … Guest-star alert: Elton John performs on ABC's Nashville (10/9c), providing a much-needed moment of jubilation on the show's next-to-last episode ever. … After Jamal (Jussie Smollett) got shot at the ASA Awards last week, will Fox's Empire (9/8c) try to top that with more mayhem at the wedding of Hakeem (Bryshere "Yazz" Gray) and Laura (Jamila Valasquez) in the second-season finale? … Time travel is one of the unexpected mini-trends of next season, as we've learned at this week's Upfronts. It's also the subject of the premiere episode of PBS's Genius By Stephen Hawking (9/8c, check local listings at pbs.org), a six-part collaboration with National Geographic Channels International in which the famed physicist challenges three ordinary people each week to tackle theoretical puzzles. … It's the beginning of the end for USA's Royal Pains (10/9c), which begins its final season by taking a time jump forward several months, with new and old relationships in full sway, and one of the characters pregnant. Happy endings for all!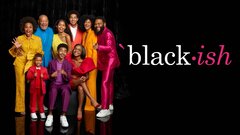 Powered by