What's Worth Watching: 'Underground', 'The Americans', 'Chelsea' and more.
Underground (10/9c, WGN America): The gripping historical thriller about the Underground Railroad in pre-Civil War America wraps its first season—thankfully already renewed for a second—with a strong and twisty finale that resets the series for Year 2 in intriguing and occasionally shocking ways. "Ain't none of us free till we all free," declares runaway slave Rosalee (Jurnee Smollett-Bell) as she takes stock of the losses the "Macon 7" endured in their bid for freedom. Stay tuned to the end for the introduction of an historical figure who could prove to be a real game-changer.
The Americans (10/9c, FX): While ABC's landmark nuclear-holocaust drama The Day After rivets the nation—and causes poor Paige (Holly Taylor) even more end-of-the-world nightmares—the missions of these secret Soviet agents take on an even deadlier, and more soul-crushing, resonance. Which may explain why when William (Dylan Baker) comes across a new strain of virus he describes as "the worst thing I've ever seen," he and Philip (Matthew Rhys) consider not even letting the Center know.
Chelsea (episodes available Wednesday, Thursday, Friday on Netflix): The outspoken Chelsea Handler is back, hoping to redefine the talk show with a wide-ranging format that includes documentary field reports and studio guests in front of an audience. Her premiere episode is certainly eclectic, with Drew Barrymore, Pitbull and U.S. Secretary of Education John B. King on hand to discuss the topic of education, closing with a Netflix University segment.
Inside Wednesday TV: While alliances continue to shred among the final five on CBS's Survivor (8/7c), PBS's Nature takes a more hopeful look at collaboration within the animal kingdom in Nature's Perfect Partners (8/7c, check local listings at pbs.org), which looks at how disparate species like lions and lizards, or tarantulas and toads, can mutually coexist for the other's benefit. … Things get un-real for the squad on NBC's Law & Order: SVU (9/8) when they become part of the show while investigating a rape charge by a contestant on a reality dating show. … Shelley Long is back on ABC's Modern Family (9/8c) as Jay's (Ed O'Neill) ex, Dede, who's found someone new to marry. The entire family decides to take a train to the happy occasion, and it's not long before things go off the rails.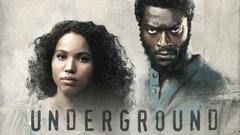 Powered by