What's Worth Watching: 'New Girl', 'The Mindy Project', 'The Grinder' and more for Tuesday, May 10
New Girl (8/7c and 9/8c, Fox): So many romantic complications ensue as Schmidt (Max Greenfield) and Cece (Hannah Simone) finally head to the altar in the two-part season finale, separated by a Grandfathered finale (8:30/7:30c) that offers off up even more affairs of the heart. While Schmidt frets over losing his vows, Jess (Zooey Deschanel) freaks because she thinks Sam (David Walton) is about to propose to her. Cue a wedding-eve round of True American. Followed by a grand gesture on Schmidt's part to convince Cece's disapproving mom (Anna George) to come to the wedding. All very sweet, as is the Grandfathered wrap party, in which Gerald (Josh Peck) plans to propose to his baby mama Vanessa (Christina Milian) even as Jimmy (John Stamos) and Sara (Paget Brewster) reevaluate their relationship.
Remember The Mindy Project? Starring Mindy Kaling as (who else) Mindy, who'd just love rom-com climaxes like these. The show used to air on Fox's Tuesday lineup, but now drops new episodes on Tuesdays on Hulu—this week echoing Aziz Ansari's acclaimed Master of None with a storyline about racial identity. When Mindy dates an Indian dude who refers to her as a "coconut"—Indian on the outside, white on the inside—she decides it's time for some soul-searching.
The Grinder (9:30/8:30c, Fox): Eschewing the rom-com formula, the season's most original new comedy ends up back in the courtroom, as Dean (Rob Lowe) steps up with his fake-lawyer bravado when Stewart (Fred Savage) is suspended just before their dad's (William Devane) malpractice trial begins. The legal antics reach twisted new heights as Grinder-style blindsides beguile an unnaturally lenient judge. Our verdict: Guilty of inspired lunacy.
DVD Alert: One of the greatest annual TV traditions was watching Bob Hope: Entertaining the Troops, which happens to be the title of a new Time-Life DVD featuring three Christmas specials starring the beloved entertainer who traveled the world to bring holiday cheer to military men and women serving overseas. The disc includes a never-released 1951 special from during the Korean War, and two highly rated specials from the Vietnam '70s: The Bob Hope Christmas Special: Around the World with the USO (1970) and The Bob Hope Christmas Special: Around the Globe with the USO (1971). It's a timeless sort of time capsule.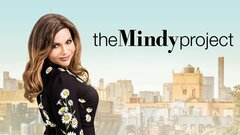 Powered by