What's Worth Watching: 'The Good Wife', 'Madam Secretary', 'Little Big Shots' and more for Sunday, April 8
The Good Wife (9/8c, CBS): A week ago, facing the possibility of going back to prison, Peter Florrick (Chris Noth) told estranged wife Alicia (Julianna Margulies), "The hardest thing is being forgotten." Which is something The Good Wife need not worry about. A stellar reminder of the power of popular entertainment, a standard bearer for raising the bar of network-TV drama when so much of the glory goes nowadays to cable (and, recently, streaming rivals), The Good Wife masterfully proved a show could be smart without being defiantly niche—its occasional parody of True Detective-style indulgence was very on point—with the ability to be witty and sexy while also highly dramatic, in the legal workplace and at home, where Alicia found her professional bearing and personal independence over these terrific seven seasons. With the Florricks' lives bookended by scandal, this seems a proper (if still too soon) time to say goodbye to the show before the strains show further. But what a showcase for great writing and fine acting: Christine Baranski, Josh Charles (RIP Will), Alan Cumming, Matt Czuchry, Chris Noth, Zach Grenier, more recently Cush Jumbo and Jeffrey Dean Morgan, and so many grand recurring players: Carrie Preston, Michael J. Fox, Martha Plimpton, Mamie Gummer, Gary Cole, John Benjamin Hickey, Stockard Channing, to name just a very few. We'll miss them all.
Madam Secretary (8/7c, CBS): Not nearly in the same class as The Good Wife, but enjoyable on its own merits—when it isn't trying to turn the Secretary of State's husband into Jack Bauer—the second season of this lightweight political drama ends with Elizabeth (Téa Leoni) wondering if she's about to lose her job, as rumors swirl during an election year. Probably not the best time for her to try to pressure the president (Keith Carradine) to make a politically sensitive spy trade for husband Henry's (Tim Daly) valued asset Dmitri, who they're not entirely sure is really alive.
Little Big Shots (8/7c, NBC): The very definition of a little show that could, this good-natured talent showcase for kids ends its first season with a "Top 10 Moments" recap including new footage of favorite acts, spiced with the usual hilarious commentary by Steve Harvey, who is making the most of his moment. New acts include 11-year-old Australian guitar prodigy Jeremy Yong, 8-year-old gymnast "Hurricane" Holdy and hip-hop trio Dem Bague Boyz.
Wallander (9/8c, check local listings at pbs.org): The melancholy Swedish detective, broodingly played by Kenneth Branagh, returns for a final run of three Masterpiece Mystery! movies, based on Henning Mankell's best-sellers. He's going out with more whimper than bang as he confronts his most implacable foe: his own declining health, which over the course of three films manifests in a disorienting dementia. This plot thread is just a subtle undercurrent in the first installment, The White Lioness, a change of pace set in sunny South Africa, where a missing-persons case leads to murderous political intrigue.
Inside Sunday TV: Mother's Day alert: Stars including Queen Latifah, Alicia Keys, host Anthony Anderson and the Smith kids (Jaden, Willow and Trey) bow to their beloved moms—as should we all—in the VH1 special Dear Mama (9/8c) … OK, we all pretty much knew Jon Snow was going to wake up. But will he be the same Jon Snow? Let's hope this week's episode of HBO's Game of Thrones (9/8c) sheds some light on that mystery. … Having sat out the third-season opener of Showtime's fabulously spooky Penny Dreadful (10/9c), the debauched Dorian Grey (Reeve Carney) and his resurrected partner-in-perversity Lily (Billie Piper) make a stunning entrance this week. But what monster fans are most dying to see is the reveal of Vanessa's (Eva Green) ultimate stalker, Dracula. It's worth the wait. … That bomb we saw in last week's cliffhanger on CBS's Elementary (10/9c) had better not ruin Sherlock (Jonny Lee Miller) and Watson's (Lucy Liu) brownstone. But there's no doubt they've got a powerful new adversary in Moriarty associate/intimate Vikner (Tony Curran), and Sherlock will have to get past his testy relationship with his father Morland (the great John Noble) to see justice is done to this fiend.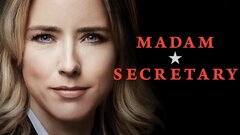 Powered by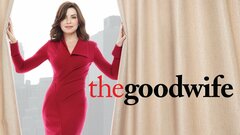 Powered by