How David Ramsey Manages Double Duty on 'Arrow' and 'Blue Bloods'
David Ramsey's played musicians (Dexter), prosecutors (Outlaw), doctors (Wildfire) and pastors (The Good News), but he's found the most fulfillment—and more than a few fans—impersonating a superhero on The CW's Arrow, and a New York City mayor on CBS's Blue Bloods. At the same time. The sixth season of Blue Bloods concludes on Friday, May 6, and we thought we'd ask the Detroit native how he does it all, how he has it all and what was with that shocking death on Arrow.
How do you manage to show up as Mayor Carter Poole on Blue Bloods several times a year when you have a fulltime job on as Oliver Queen's right-hand man John Diggle on Arrow? Especially since Arrow is filmed in Vancouver, and Blue Bloods in Brooklyn!
It's not easy traveling coast to coast, and now I have a five-year-old child. But Mayor Poole and John Diggle are both characters I love. With Poole, you're playing the mayor of New York and you get to go toe-to-toe with Tom Selleck!
What else appeals to you about Blue Bloods?
It's one of the best-written shows on television, especially the weekly dinner scene. What's special about the Poole/Frank Reagan [Selleck] scenes is that you have a young liberal black mayor and an older white conservative police commissioner, and most times, both of them are right. They're just on either side. It's great how these stories are told and it's well worth the trip, even though it's difficult logistically.
RELATED: The Blue Bloods Cast on What Makes the Show Tick After Six Seasons
How quickly do you have to do your scenes ?
For the most part, it's just Tom and me and we shoot all of our scenes that would be editorially in different parts of the episode, in one long day. We'll start at 6:00 in the morning, get done no earlier than 8:00 at night.
Is it true that Arrow executive producer Greg Berlanti saw you on Blue Bloods and that helped you win the role Diggle? Is that a reason that he lets you out to do the CBS show?
I have Blue Bloods to thanks for a lot of reasons, not the least of which is that Greg Berlanti saw me there first. So much work has come from my stint on Dexter, but Arrow wasn't one of them. That's a direct reflection of Greg respecting my work on Blue Bloods.
Was it tough to choose to do Arrow full time back in 2012?
I loved every single morsel of the writing on Blue Bloods and I wanted to be in New York, but there was no place for me to be a regular at the time in terms of salary and other things going on with the production, so Greg said, "If these guys aren't willing to pull the trigger, we'd like you to come over here to play a superhero." So I jumped at it. Luckily, both Greg and Blue Bloods executive producer Kevin Wade wanted me to stay on Blue Bloods.
That decision seems to have worked out pretty well, no?
All I can say is "Pinch me, please!" Can I be any luckier? I'm on two hit shows. On Friday, Blue Bloods is untouchable. Arrow's now going into its fifth season, doing very strong and second on The CW. I'm waiting to wake up. This is awesome for me.
Poole was shot and paralyzed in the 2013 season finale. You've had to play the role since then in a wheelchair. Has it been a challenge?
An interesting dynamic came out of the wheelchair that we didn't expect. It wasn't thought of as long lasting story, but once Poole was in the chair, there were some real connections between the commissioner and the mayor. However, we might be reaching the end of that. There has been discussions as to whether he'll remain in the wheelchair for the duration. We'll see where that goes.
Is today's undercurrent of racial distrust a subtext between Reagan and Poole?
I think so, just by virtue of who they are and their perspectives. I don't think either consciously wants to say, "Hey, I'm on one side and you're on the other. You just don't understand." The writers don't shy away from those perspectives, but both characters love their city, they love their families and they're trying to do the best for them both.
In this year's finale a video is released that seems to show a white cop killing a young Hispanic man while he was surrendering. Do the mayor and the commissioner see in different ways?
They do. But even though they have different ideologies, they have to find a way to work together. I see how these two men have to accommodate each other as a larger picture in terms of the democratic process. There is respect there, which I think is just a great message in this political climate.
After months of flash forwarding to a major character's death, Arrow recently revealed that it was Laurel/Black Canary. Did you ever think it was Diggle in that grave? When did you find out it who it was?
I found out several months ago with the rest of the cast that it was the Black Canary [Katie Cassidy] and no one else. But yes, I was worried liked every cast member. We all knew at the beginning of the season that there would be someone dead. So this was the best behaved cast you've ever seen in your life. To be honest, I really thought it would either be me or Willa Holland who plays Thea Queen. I never thought it would be the Black Canary, because I thought that in that community she's such an iconic character and to make that bold a move and kill her would be devastating to the family, and it was.
At least on social media, it didn't seem that Diggle would have been a popular choice to kill off. They wouldn't have been happy about that.
Neither would I. I would be in New York begging for a job. Make the mayor a regular! Make the mayor a regular!
The Blue Bloods season finale airs Friday, May 6, 10/9c, CBS.
Arrow airs Wednesdays, 8/7c, The CW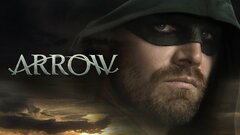 Arrow
where to stream
Powered by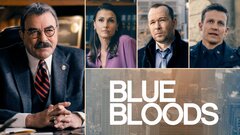 Powered by