Disney Channel's 'Adventures in Babysitting' and 'Bizaardvark' Set Premiere Dates
It's time to call the sitter—or in this case sitters, because Disney Channel has set a premiere date for Adventures in Babysitting! The 100th Disney Channel Original Movie will make its television debut on June 24, followed immediately by the premiere of the network's newest series, Bizaardvark.
RELATED: 7 Disney Channel Original Movies Worth Re-Watching During the May Marathon
The film—which is a reimagining of the popular 1980s film of the same name— kicks off when Jenny Parker (Girl Meets World's Sabrina Carpenter) and Lola Perez (The Descendants' Sofia Carson) accidentally swap phones when the two girls are interviewing for the same photography internship. So when the Anderson family calls Jenny's phone looking for a last-minute babysitter for the night, a cash-strapped Lola nominates herself for the job. But when one of the Anderson kids sneaks out to a concert, she's forced to turn to Jenny—who's already babysitting the Coopers' kids—for help. Unwilling to let her reputation as a dependable sitter get ruined, Jenny agrees and she, Lola and the rest of the kids head out to the city and a night of adventure.
RELATED: Girl Meets World's Sabrina Carpenter Talks the Season 2 Finale
And right after Adventures in Babysitting, catch the first episode of the network's newest show, Bizaardvark, which follows best friends and bloggers Paige and Frankie (American Girl: Grace Stirs Up Success' Olivia Rodrigo and Best Friends Whenever's Madison Hu) as they create musical and comedic content for their online video channel. When the duo hits 10,000 subscribers, they're invited to start producing their videos at Vuuugle Studios where they meet fellow Vuuugle creators Dirk Mann (Viner Jake Paul) and Amelia Duckworth (DeVore Ledridge). Along with their new friends and manager Bernie (K.C. Undercover's Ethan Wacker) the girls set out to take over the blogosphere.
Watch the trailer for Adventures in Babysitting below and then tune in for the movie's premiere on June 24 at 8/7c on Disney Channel, followed by the premiere of Bizaardvark at 9:45/8:45c.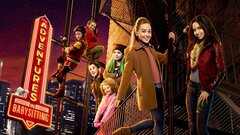 Powered by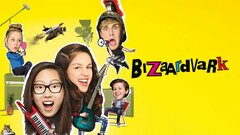 Powered by