What's Worth Watching: 'Brooklyn Nine-Nine', 'The Night Manager', 'The Flash' and more for Tuesday, April 19
Brooklyn Nine-Nine (9/8c, Fox): Last we saw the deadpan Capt. Holt (Andre Braugher), he was in danger, thanks to the treachery of the equally stone-faced FBI Agent Bob Anderson (24's Dennis Haysbert). Now it's up to the hapless Keystone Kops of the 9-9 to save their boss as the third season wraps. The season finale follows back-to-back episodes of New Girl (8/7c), in which Jess (Zooey Deschanel) creates a male persona—hi, "Jeff Day"—to help her buy a car, though complications naturally ensue. The Walking Dead's Sonequa Martin-Green guests as Winston's (Lamorne Morris) latest girlfriend, a prankster who may not be welcome at Schmidt's (Max Greenfield) and Cece's (Hannah Simone) impending wedding. Capping the Fox comedy lineup, The Grinder (9:30/8:30c) introduces Anne Archer as Mama Sanderson, the ex of Dean Sr. (William Devane), who's odd woman out, having never approved of Dean's (Rob Lowe) Hollywood lifestyle.
Children of Syria (10/9c, PBS, check local listings at pbs.org): Frontline humanizes the refugee crisis in Marcel Mettelsiefen's searing documentary, which follows four Syrian siblings over three traumatic years of siege and tragedy (including the kidnapping of their father by ISIS terrorists) and the family's flight to a new future in Germany.
The Night Manager (10/9c, AMC): Hugh Laurie and Tom Hiddleston are electrifying adversaries in a deluxe six-part miniseries adaptation of John le Carré's best-selling espionage thriller. Hiddleston is the title character, a hotel desk clerk and former British soldier recruited to infiltrate billionaire Laurie's illegal arms-dealing operation. Suspenseful, sexy, and great entertainment.
Inside Tuesday TV: Another showdown looms on The CW's The Flash (8/7c), as Barry (Grant Gustin) prepares to go back into the breach in hopes of conquering Zoom (Teddy Sears), whose tragic back story as Hunter Solomon on Earth-2 is finally revealed. … The two-part finale of CBS's Limitless (10/9c) begins with an NZT epidemic infesting the streets of New York City. … Even HBO's Real Sports With Bryant Gumbel newsmagazine (10/9c) is succumbing to Trump fever. One segment examines the controversy over Donald Trump's International Golf Links course in Scotland. Other topics: foul-ball injuries at major-league ballparks and the high-stakes economics of college sports.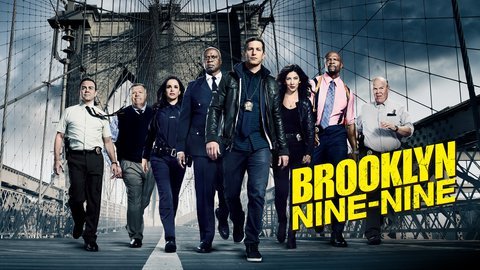 Powered by