Booth and Brennan Debate Hodgins' Recovery Potential in 'Bones' Return (VIDEO)
When Bones returns from its winter hiatus, a few months have passed since Hodgins' (TJ Thyne) devastating paralysis diagnosis. In "The Death In The Defense," Hodgins is newly released from the hospital, which Booth (David Boreanaz) thinks is a step toward normality. However, Brennan (Emily Deschanel) isn't quite as sure.
"Come on, this is good stuff," Booth tells Brennan in the exclusive clip below. "He's been through a lot. Things are finally getting back to normal."
"I do not think that is the case," Brennan counters. "I examined the results of his MRI, and I read extensively on spinal trauma…Hodgins will almost certainly never walk again."
RELATED: New cases dead ahead in the Bones return art
Booth points out that "emotional recovery can be as tough as the physical one, but there's nothing more important than hope."
Check out the scene below.
Bones returns Thursday, April 14 at 8/7c on Fox.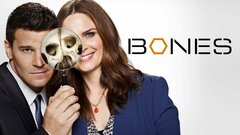 Bones
where to stream
Powered by