'Outlander' Streams Early for Starz Subscribers
Quick, cancel all plans for Thursday because the Frasers are back! Claire and Jamie return to audiences a few days ahead of schedule. There certainly will not be complaints for the legions awaiting the couple's return to the small screen. The season premiere picks up with our favorite newly expecting couple as they attempt to infiltrate the Jacobite rebellion in France. Between the rumors and scandal of Paris and Versailles, the Frasers' new couture French frocks, and upcoming arrival of their first child, there is sure to be drama.
RELATED: TV Guide Magazine Cover Party Celebrates Starz's Outlander (PHOTOS)
The network announced today that the wait ends early for Starz subscriber fans anxiously awaiting the return of Outlander this Saturday night. Eager viewers can see the Season 2 premiere starting Thursday on the Starz app, website, or on-demand platforms.
RELATED: Why is There a New Outlander Theme Song? Composer Bear McCreary Explains
The surprise announcement comes on the heels of Starz's reveal that it will launch its own streaming service similar to that of HBO and Showtime. Time.com reports that the Starz streaming service offers some serious perks, including a cheap price tag compared to its competition at $8.99 a month with the option to download programs for offline viewing.
Outlander, Season Premiere, Saturday, April 9, 9/8c, Starz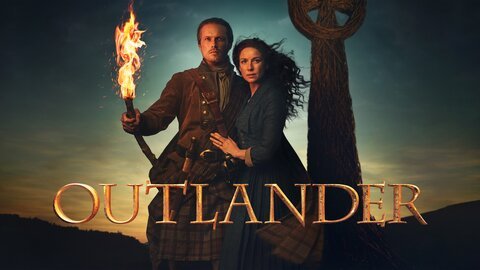 Powered by