A 'Simpsons?' Writer's Son Inspired Smithers' Coming Out Episode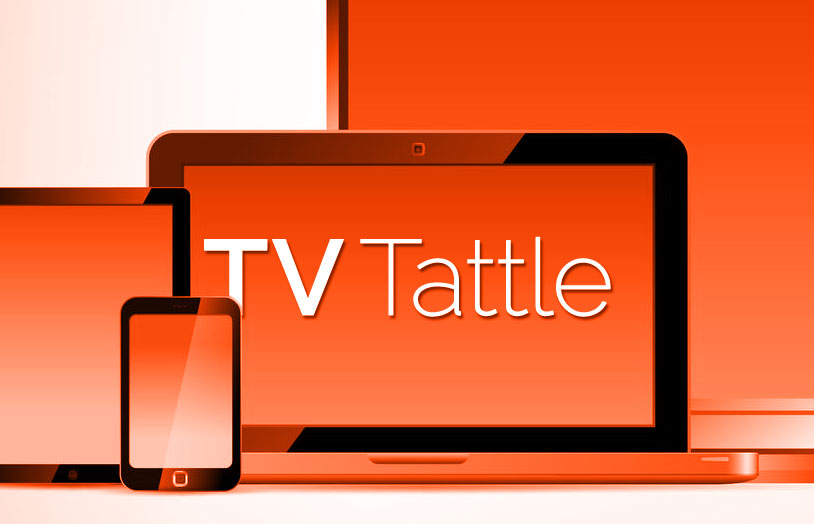 When Waylon Smithers Jr. finally says he's gay on Sunday's episode, he'll have longtime Simpsons writer Rob LaZebnik to thank. LaZebnik penned the episode in support of his 21-year-old gay son. "I am a Midwestern guy, so I don't tend to wear my emotions on my sleeve, but I thought, 'What better way to tell my son I love him than to write a cartoon about it?'" says LaZebnik.
Despite a Game of Thrones director saying that changes were made in response to last year's controversies, the showrunners insist that is not the case. "The thing that's slightly frustrating is the idea that we're responding to criticism from last year, so therefore we're going to beef up the female roles – that's blatantly untrue," says co-creator David Benioff. "What happens this year has been planned for quite some time and is not a response. We can take criticism – and certainly we've gotten our share of it – but hearing people look at a middle chapter of a story and make claims about the story as a whole … it's not in any way a response to online criticism, or any other type of criticism."
Cuba Gooding Jr. and Courtney B Vance will be pushed for best actor in a limited series consideration, while Sarah Paulson will be up for best actress in a limited series. The rest of the actors, including John Travolta and Sterling K. Brown, will be considered for supporting actor nominations. PLUS: LAPD says the knife found at O.J.'s house has nothing to do with the 1994 murders.
Street Gang is based on Michael Davis' book, Street Gang – The Complete History of Sesame Street.
Maya Rudolph says of her variety show with Martin Short: "He (Michaels) actually paired us up on the SNL 40th anniversary, I think, to see how it fit."
Twenty-one years after roasting then-President Clinton at the White House Correspondents' Dinner, Conan and the former president will meet up again as part of this weekend's Clinton Global Initiative festivities at UC Berkeley. (Jimmy Kimmel did something similar two years ago at Arizona State.)
Ayesha Curry, the wife of the NBA's reigning MVP, will star in the cooking show At Home with Ayesha.
"Hardly anybody knows this," he tells The Hollywood Reporter, "but I started drinking again" while working on the Netflix series. Arnett says he's now sober.
The creative team behind the cult series will gather in Minneapolis for RiffTrax Live: MST3K Reunion Show.
"Don't make Rick Dumb" and "Yet another showdown with yet another horrible villain" are two of the eight problems Kristi Turnquist has with this most disappointing season. PLUS: Why we might not see Negan's face on the season finale, see The Walking Dead stars on Lip Sync Battle, and Jeffrey Dean Morgan is prepared for the hate mail.
"They kind of threw some ideas at me. Like, 'What if? What do you think about this?'" says The Path star. "So the conversations are definitely there, but it has to make sense for the show."
The campaign has allowed the Shondaland drama to take advantage of being a liberal show about a Republican administration.
Jessica Henwick, one of Game of Thrones' Sand Snakes, will play martial arts expert Colleen Wing.
She'll play a business owner and Matthew Morrison's rival.
Las Vegas writer Jon Astor-White's suit was deemed to faulty to proceed with the case.
Featuring a glimpse of Arse Face.
The Daily Show alum's head is cut up like a mountain road in the poster for hit TBS comedy.
The Sopranos alum Vinny Pastore wrote and directed A Renegade Night of One-Acts, which will be performed in NYC this weekend.
Morgan will talk about his accident and its aftermath on Sunday's episode of the OWN series.
The French political drama has Depardieu playing a mayor who battles to hold on to his political power.
Check out the ad for Desperate Measures.
After 13 seasons, Thompson may be regarded as more than "second team."
An edited version of Dice Episode 1 can be viewed on YouTube.
The teenage Nickelodeon star of All That and The Amanda Bynes Show celebrates her 30th birthday on Sunday.
The Syfy film pairing members of 'N Sync with The Backstreet Boys is, says Alex McCown, "yet another entry in the Syfy canon of low-budget crapfests produced by schlockbuster studio The Asylum, in hopes of hitting that 'so-bad-it's-good' sweet spot for these genre exercises. And occasionally, Dead 7 actually manages to clear the bar for passable lunkheaded entertainment, like a drunken long-jumper tripping and landing far enough ahead of himself to convince those in the cheap seats he meant to do it." PLUS: Dead 7 is a tequila shot of nostalgia, and it doesn't matter how thin the plotting is.
The Netflix comedy reuniting That '70s Show co-stars Ashton Kutcher and Danny Masterson "sounds like a bland CBS sitcom (and yep, it's a multi-camera!)," says Pilot Viruet, "but it's more Mom than Two and a Half Men, with episodes that are interested in taking a more dramatic approach to the material, intent on focusing on deeper, serious issues—but not so much that these dramatic elements become overwhelming or overtakes the jokes." PLUS: The Ranch comes with unexpected poignancy, Netflix engineered this sitcom to compete with network TV, it may have been designed to be underestimated, it's not a Netflix must-see show, and Ashton Kutcher wants The Ranch to "disrupt" the sitcom.