Fox Gets MLB Involved on Female Baseball Drama 'Pitch'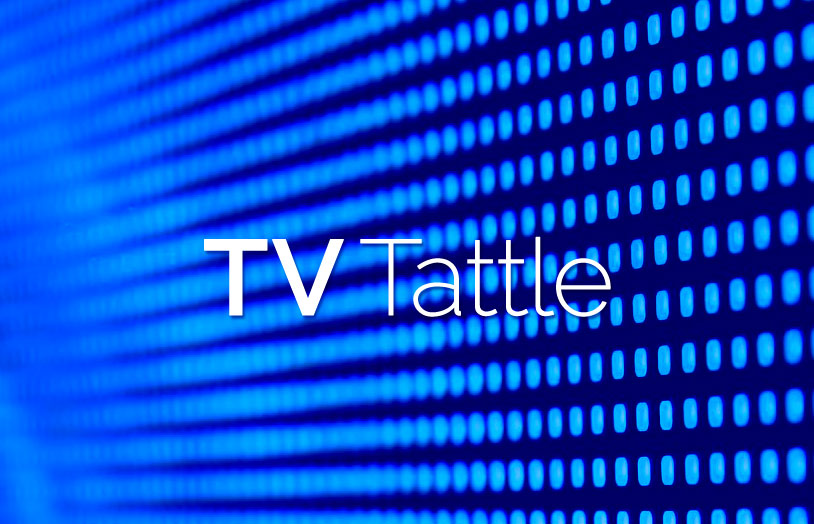 Major League Baseball, which already has a deal with Fox to air real games, will be part of the network's fictional games, too. On the drama pilot Pitch, Ginny, the first female pitcher in professional baseball (played by Kylie Bunbury), will pitch for the San Diego Padres, with filming set for the Padres' home at Petco Park. The league will also lend their "expertise" in ensuring Pitch's accuracy.
The cable channel famous for its reality TV offerings will make its scripted debut this summer with Perry's Too Close to Home, about "a young woman who is forced to return to her trailer-park beginnings after her political career is derailed by a sex scandal."
Does the Game of Thrones star say, "Winter is Coming"?
That's why Idris Elba and Dominic West were cast in the upcoming Finding Nemo spinoff. "The truth is, I really wanted to witness a Wire reunion. So we got them together," says Finding Dory director Andrew Stanton.
While the vice president got the Clarence Thomas hearings movie to make him look more positive, according to The Hollywood Reporter, Republicans who were involved in the confirmation hearings 25 years ago complain that the film is an election year hit job on the GOP. "HBO made this movie in an election year to support Hillary Clinton and the Democratic Party, which loves to claim that a mythical 'war on women' is underway by Republicans," says Mark Paoletta, a lawyer in the first Bush White House who hasn't seen the film but read an early draft.
The animated series Rob Lowe, Elizabeth Banks, Will Forte and Kate Mara struggled to attract a wide audience.
The Buffy the Vampire Slayer alum and daughter Daisy Head will co-star on Guilt, where he'll play her stepfather who's connected to the murder victim.
Kenneth Choi tried to reach out to the real Ito, but the now-retired judge politely declined. "I had always thought of Ito as being very professional and very stoic, emotionless, almost robot-like with his speech and demeanor," says Choi. "My impression of him actually changed during my research. Watching so much footage of him, I felt a sense of an actual personality coming through him. He had a very good sense of humor and at times a sardonic wit." PLUS: How factual was this week's episode?, and why People vs. O.J. proves our no spoiler culture is ridiculous.
Anna Camp will also appear on Season 2 of the Netflix comedy.
Here's your first look at the Matchbox 20 singer on the show helmed by the other famous guy named Rob Thomas.
JoJo did indeed get to hang out with Ben Roethlisberger yesterday at Heinz Field.
Ash after his wife's maiden name Ashe and Olsen after his mother's maiden name. PLUS: What was Tracy Morgan's gift to Seth's son?
Colbert keeps having his guests sing with him. On Monday, Tom Hiddleston sang. And last night, Colbert and Crazy Ex-Girlfriend's Rachel Bloom sang a duet of Anything Can Be a Musical.
Corden's first primetime special involved him grabbing ahold of Jennifer Lopez's phone.