Why 'Empire' Had to Cut Down on Celebrity Guest-Stars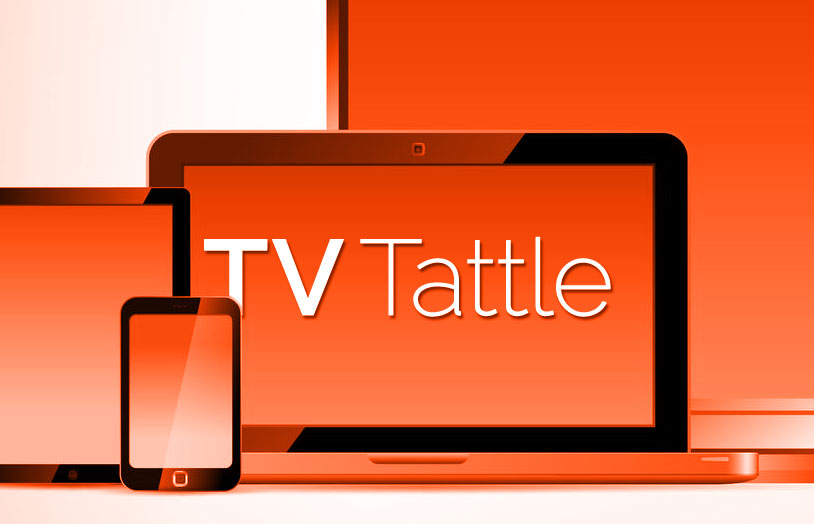 After a celeb-filled first half of Season 2 there simply wasn't enough story space for many big-name guest actors for the second half, says showrunner Ilene Chaiken, "We have a story to tell and the story is about the Lyon family," she says. "They are the stars of the show, and we really wanted to devote the time we have each week."
According to The Hollywood Reporter, Louis CK and co-star Steve Buscemi will battle it out in the drama lead actor category. PLUS: Is this "The Most Louis CK Photo" of all time?
"I said to myself, 'I don't want to imitate him'… And I took that onus off of my shoulders," Vance tells Rich Eisen. "He's him. I'm me. I don't want to watch any footage. I don't want to meet anybody. I just want to read everything I can (and find) one or two nuggets." PLUS: Go behind the scenes, will Sarah Paulson be nominated for both American Crime Story and American Horror Story?, meet the director of the five of the 10 episodes, and Christopher Darden is still not watching — but he did check out Marcia Clark on Ellen.
Ohio State researchers found that either people become narcissists by watching too much reality television or they are already narcissists.
Zweibel, one of SNL's original writers, immediately hit it off with Garry Shandling when he was asked to consult on a proposed Showtime special. "Writing with someone so one of them could deliver the material while playing themselves is a more complicated situation," he says. " Because to be able to put words in Garry's mouth that he could deliver with comfort, it was necessary for me to get to know every aspect of his being. His biography. Likes. Insecurities. Penchants. Perverse spins on the otherwise mundane. The stuff of comedy. The stuff of marriage." PLUS: Kevin Nealon looks back at his 35-year friendship with Shandling, Kathy Griffin recalls going on a date with Shandling, and Garr was the late-night star who never was.
As Jezebel points out, the Steelers QB has been accused of sexual assault not once but twice.
The events of the ABC comedy are supposed to correspond to approximately 20 years ago. But creator Nahnatchka Khan says: "We'll have times when we're confident that something took place in 1995, only to have it occur in 1997. For the Halloween episode, we made some references to the movie Scream until we realized it actually came out in 1996."
L.A. Times film critic Kenneth Turan recalls working with Duke on her memoir, Call Me Anna, which delved into her bipolar disorder: "Perhaps what I remember most vividly about Anna was the way she managed to distill wisdom out of the worst things that had happened to her. Here is advice she took from then-husband, actor John Astin, who told her at an especially bleak moment, 'If you keep living the truth of your life, that, not the mistakes or exaggerations, is what will endure. If you live your life in truth, the truth will out.'" PLUS: Sean Astin pays tribute to his mom, and Duke was the original survivor of dysfunctional child stardom.
He'll reprise his role as the Cabal operative sent to hunt down Reddington in the backdoor pilot starring Famke Janssen and Ryan Eggold.
The NBA star and his actress wife will be featured in a show about flipping homes in Florida. Meanwhile, Parenthood alum Monica Potter and her sisters will star in a reality show about restoring their Cleveland family home.
TLCMe will feature vloggers and social media stars.
"Mental health is no joke or laughing matter, The LAD Bible creators wrote in response to the Prison Break star's open letter. "We certainly didn't want to cause you pain by reminding you of such a low point in your life. Causing distress and upset to innocent or vulnerable people is simply not acceptable."
The Animal Planet Presents franchise will feature documentaries such as Life After: Chernobyl, Million Dollar Duck and I Bought a Rainforest.
While promoting Archer, Walter said "I haven't heard a word" about Season 5 since first hearing last year that there will be a new season.
Michael Weatherly's character's identity will be stolen on the April 5 episode.
From Herman's Head to Cop Rock and Due South.
The actor famous for playing al-Qaeda mastermind Abu Nazir will recur on the ABC drama as an "uber-successful Persian businessman."
Ashe Meyers, who was apparently born two weeks early, is named after Alexi Ashe Meyers, the Late Night host's wife.
Earl Schuman got his first acting credit on the NBC sitcom on 1997's The English Patient episode.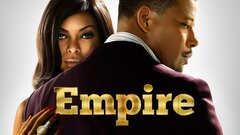 Empire
where to stream