What's Worth Watching: 'Hap and Leonard', 'Nashville', 'The Americans' and more for Wednesday, April 6.
Hap and Leonard (10/9c, SundanceTV): Binge alert: If you've missed this thrilling exercise in Deep South noir, catch up on sundance.tv in anticipation of this week's sixth and final episode. In the darkly comic fashion that is the trademark of Joe R. Lansdale, whose novels inspired this series, we return to the ultra-violent but undeniably entertaining showdown between the psychotic Soldier (Jimmi Simpson) and our hapless heroes, Hap (James Purefoy) and Leonard (Michael K. Williams), over a cache of stolen loot whose exact location is known only by Hap's ex, Trudy (Christina Hendricks). The suspense is relentless, but it's the grudging friendship of our long-suffering heroes that makes us hope SundanceTV will produce a sequel.
Nashville (10/9c, ABC): Look who's back in Music City: Juliette Barnes (Hayden Panettiere, who like her character has experienced postpartum depression), returning from treatment to an uneasy homecoming of soap-opera proportions. Alicia Witt, most recently seen in a memorable episode of The Walking Dead, begins a recurring role as country-music star Autumn Chase.
The Americans (10/9c, FX): The most intense episode yet of a superb season finds Elizabeth (Keri Russell) and Philip (Matthew Rhys) trapped with an ailing Gabriel (Frank Langella) and twitchy William (Dylan Baker) in a 36-hour quarantine, leaving a fretful Paige (Holly Taylor) stewing at home in guilt. "Nobody sane would do this work," William muses as the spies weigh what seem like impossible choices for the future. In Russia, Nina (Annet Mehandru) dreams of freedom, and good luck with that.
Inside Wednesday TV: A rare chance to view a forgotten TV classic, as cable's GetTV presents Gene (Star Trek) Roddenberry's first TV series, the 1963-64 drama The Lieutenant, in four-hour blocks on Wednesdays through April (8/7c). Gary Lockwood stars as a Marine officer serving and dealing with military intrigue at peacetime Camp Pendleton, under the supervision of Robert Vaughn (The Man From U.N.C.L.E.) as Capt. Ray Rambridge. … Poor Sue Heck (Eden Sher) gets a crush on one of her professors (Josh Cooke), which sounds like another painful life lesson courtesy of ABC's The Middle (8/7c). … On The CW's Arrow (8/7c), can Oliver (Stephen Amell) stop Merlyn (John Barrowman) from breaking the diabolical Dahrk (Neal McDonough) out of prison? Word is this could be a fairly pivotal, revealing episode. … Hakeem (Bryshere "Yazz" Gray) revels in playing the CEO king—keep an eye on the Empire logo (9/8c, Fox)—but Lucious (Terrence Howard) isn't about to let his son's Svengali, the slinky Camilla (Naomi Campbell), get away with what he sees as corporate murder. And Jamal (Jussie Smollett) gets a taste of what gay backlash looks and sounds like. … In the first part of a two-week finale on Syfy's Face Off (9/8c), the three finalists each work with different directors to create creepy make-ups for a horror short. Sounds promising, because these artists are frighteningly talented.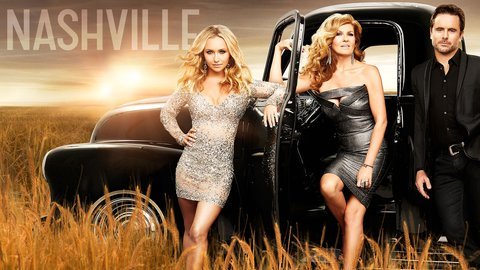 Powered by