'The Story of God with Morgan Freeman' Gets Spiritual With the 'Voice of God'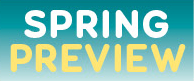 Morgan Freeman has played God twice, in the box-office hit Bruce Almighty and in the comedy's 2007 sequel. Starting April 3, the Academy Award winner will take on the man upstairs once again when he hosts National Geographic Channel's The Story of God, a six-episode series about the actor's quest to understand the world's major religions. Freeman traveled to seven countries and 20 cities, beginning in his hometown of Greenwood, Mississippi. "This is Morgan's personal search. It's not Religion 101," says National Geographic exec producer Michael J. Miller. "It's both epic and intimate." Each episode explores a theme with to-the-point titles such as "Creation" or "The Devil Within." The premiere, "Beyond Death," investigates beliefs about the afterlife and takes Freeman to Jerusalem, Egypt and India. Here, he tells us about his holy journey.
RELATED: See All the Shows Premiering in Spring
Why did you want to make this series?
Four or five years ago, I was in Istanbul at Hagia Sophia [a former Christian basilica, then a mosque, and now a museum] with Lori McCreary [Freeman's executive producer]. Many of the frescoes on the wall depicted stories about Jesus, so Lori asked our guide, "When this was a mosque, did they cover those images?" They said, "No, this is part of our religious heritage. We don't look on Jesus as a messiah but definitely a prophet." We started thinking about the idea of God globally. What kind of story would that be?
Religion seems to divide us more than ever. Do you hope this series creates some understanding between faiths?
That is certainly our hope. But these conflicts we see are pretty isolated, and they are more about politics than religion.
During your travels, what gave you the greatest sense of awe?
I found a lot of Indian rituals and practices awesome. For instance, just floating on a boat down the Ganges River at Manikarnika Ghat in Varanasi [in India], where they have all the Hindu cremations. That's awe.
Had you ever been on a spiritual quest like this before?
It's all new. My greatest spiritual undertaking is making a movie. I used to be very bookish. I've read a lot, so I thought I knew a lot. But when you think you know a lot, you don't. It's very different to be there in the flesh looking into the eyes of people who are far beyond you in their spiritual knowledge.
Which interview blew your mind the most?
Probably Monsignor Sorondo, the chancellor of the Pontifical Academy of Sciences at the Vatican. He revealed to me that, 400 years ago, when the Catholic Church established the precursor to the Academy, one of the founders was Galileo. We don't ever take Galileo as anything less than a pure scientist, but the church was backing his research.
RELATED: 20 TV Stars Who Do More Than Act
You also host Through the Wormhole on Science Channel, which explores the mysteries of existence. Do you believe science and religion ask the same questions?
Oh, in many ways, yeah. Why are we here? Is there anyone else in the universe? What happens when we die? If we die.
Did this project change the way you practice your faith?
No. Of all the places, people and things we saw and talked about, none were proselytizing. The constant through it all is that we're all looking to be part of something bigger than us.
What does the God you learned about have in common with the one you played in Bruce Almighty?
No commonality there at all!
---
Divine Intervention
Here are some highlights from Freeman's exploration of five major religions in the series:
Christianity
Catholic Monsignor Marcelo Sanchez Sorondo (above, with Freeman) in Vatican City and a pastor at a Texas mega-church with the largest Protestant congregation in the U.S. are among the faithful who illuminate the beliefs of the world's biggest religion, which has 2.2 billion followers.
Islam
The five pillars of Islam practiced by both the Sunni and Shi'a branches are explored in wildly different environments, from the 12th-century Al-Hussein Mosque in Egypt to the modern Islamic Cultural Center in New York City.
Hinduism
Along the banks of the Ganges and other rivers in India, which is home to 94 percent of the planet's 1 billion Hindus, ancient temple complexes reveal a faith that worships many deities, two of the major ones being Shiva and Vishnu.
Judaism
Jewish history and beliefs are discussed in the Jewish quarter of Old City Jerusalem, Israel's Dead Sea (a refuge for the Old Testament's King David) and a modern institute that studies the foundational ideas of Judaism.
Buddhism
Almost 500 million practitioners follow the faith's four noble truths. See where it all began at the Mahabodhi Temple built on Bodh Gaya, where the Buddha is said to have attained enlightenment. A meditation instructor explains the concepts of quiet mind and karma.
The Story of God with Morgan Freeman, Series premiere, Sunday, April 3, 9/8c, Nat Geo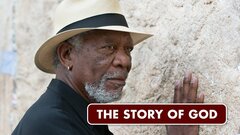 Powered by