What Goes Into 'Blindspot's Tattoos? Find Out the Crazy Long Process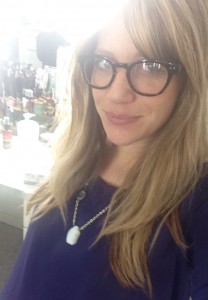 As makeup artist on NBC's Blindspot, Stephanie Pasicov (right) has one of the show's most crucial jobs. She draws and/or applies the full-body tattoos—each teasing a yet-to-be-committed crime—that cover Jane Doe's (Jaimie Alexander) body. Pasicov explains her process.
RELATED: What to Expect on Blindspot This Season
How are the tattoos applied?
We have a number of methods. For the most part, it's a transfer, sort of a backward sticker. It has adhesive on it, and you apply it with water. We also have been working with a fruit-based ink from Peruvian jungles—those are hand-drawn on and 100 percent natural. We use that for the bird on her neck.
Is applying them like a puzzle?
The show's creator [Martin Gero] worked with a puzzle maker to design each tattoo. They cast Jaimie's body and designed the tattoos to fit exactly. So as we're applying them, everything has to line up perfectly. If one of them is off, it doesn't work.
How long does it take to do the full body?
Now we have it down to a science. We can get it in, like, four hours. I also do Jaimie's regular beauty makeup.
RELATED: How Ashley Johnson Steals the Scenes on Blindspot
How do you remove the tattoos and protect her skin?
One of the ingredients in the remover is alcohol. It helps to break down adhesive, [but] over time, skin can get really dry. We use things that are going to protect and keep her skin supple, like plant-based oils. We treat her skin as we would treat a burn victim, with moisturizer.
What is your background?
I didn't go to makeup school or beauty school. My father is a big film collector, so I've been surrounded by the different genres of film. I knew very early on that I wanted to go into special-effects makeup. I called or emailed everybody who was doing what I wanted to do and asked them if they needed an apprentice. I identified people who I would see as a mentor. I've worked on shows like Game of Thrones and, recently, The Knick. It was an old-fashioned way of [getting into the business].
Blindspot, Mondays, 10/9c, NBC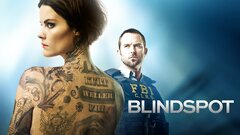 Powered by