Ratings Watch: Grammy Awards, 'Walking Dead' Lead the Week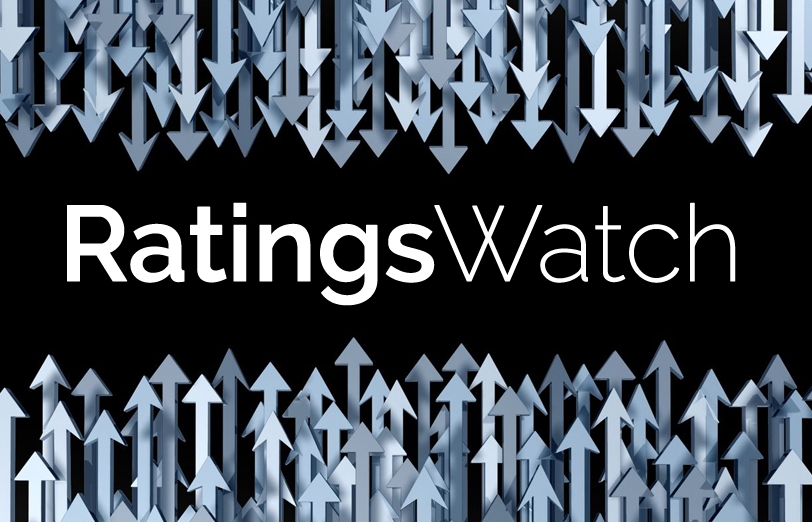 Music's biggest night held steady in its move to Monday this year.
The 58th annual Grammy Awards averaged 26.3 million viewers this year, when three days of time-shifted viewing is included. That's down slightly from 26.7 million last year, when it aired on a Sunday.
This year's show ran on Monday, Feb. 15, and was also the first year that CBS offered the Grammys live to stations on the west coast.
The show was moved to Monday because recording academy officials and CBS wanted to avoid Valentine's Day, and also thought Feb. 15 made sense because it was a holiday (President's Day). Of course, the real reason went unsaid: AMC's juggernaut The Walking Dead returned on Feb. 14, and the Grammys' viewership would have likely been hurt.
Indeed, although the Grammys won the week ending Feb. 21 among total viewers, The Walking Dead was tops with adults 18-49.
Meanwhile, even though it was a holiday, Monday was also good for The X-Files and The Bachelor, both of which also landed in the top 25. (Granted, The Bachelor was down from last week's 9.8 million due to the competition).
Here are the top 25 shows (including Live+3 DVR and VOD data) among total viewers and adults 18-49 for the week of February 15 through 21, 2016.
Total viewers chart:
RANK

SHOW & NETWORK

LIVE+3
DAYS
DVR/VOD

WATCHED
LIVE/
SAME
DAY

1

58th Grammy Awards CBS

26.3

25.0

2

NCIS CBS


20.0

17.3

3

The Big Bang Theory CBS

19.5

15.2

4

The Walking Dead AMC

18.4

13.5

5

NCIS: New Orleans CBS

15.7

13.4

6

Blue Bloods CBS


14.2

10.7

7

Madam Secretary CBS

12.3

10.7

8

Hawaii Five-O CBS

11.3

8.9

9

60 Minutes CBS

11.0

10.7

10

Life in Pieces CBS

10.8

9.3

11

Grey's Anatomy ABC

10.6

7.8

12

Chicago Fire NBC

10.5

7.5

13

Mom CBS

Modern Family ABC

Chicago P.D. NBC

10.3

10.3

10.3

8.7

7.5

7.5

16

The Blacklist NBC

The Good Wife CBS

10.2

10.2

6.0

7.9

18

Law & Order: SVU NBC

10.1

7.7

19

Survivor CBS

10.0

8.3

20

American Idol (Thursday) Fox

American Idol (Wednesday) Fox

9.8

9.8

8.2

8.2

22

The X-Files Fox

9.7

7.1

23

Chicago Med NBC

Scandal ABC

Elementary CBS

The Bachelor ABC

8.9

8.9

8.9

8.9

6.7

6.1

5.9

6.1
Total viewers; in millions
Adults 18-49 chart:
RANK

SHOW & NETWORK

LIVE+3
DAYS
DVR/VOD

RATING

WATCHED
LIVE/
SAME
DAY

RATING

1

The Walking Dead AMC

9.2

6.6

2

58th Grammy Awards CBS


8.1

7.7

3

The Big Bang Theory CBS

5.3

3.8

4

Modern Family ABC

3.6

2.4

5

Grey's Anatomy ABC

3.3

2.2

6

The X-Files Fox


3.2

2.1

7

Talking Dead AMC

3.1

2.7

8

The Bachelor ABC

3.0

2.2

9

NCIS CBS

The People v. O.J. Simpson: American Crime Story

2.9

2.9

2.3

1.3

11

Scandal ABC

2.8

1.8

12

How to Get Away with Murder ABC

2.7

1.5

13

The Goldbergs ABC

Life in Pieces CBS

Law & Order: SVU NBC

2.6

2.6

2.6

2.0

2.1

1.7

16

American Idol (Wednesday) Fox

Black-ish ABC

NCIS: New Orleans CBS

Survivor CBS

The Blacklist NBC

2.5

2.5

2.5

2.5

2.5

2.0

1.8

2.0

1.9

1.3

21

American Idol (Thursday) Fox

Lucifer Fox

Chicago P.D. NBC

Chicago Fire NBC

2.4

2.4

2.4

2.4

2.0

1.6

1.6

1.6

25

The Middle ABC

Mom CBS

2.3

2.3

1.9

1.8
Adults 18-49; ratings points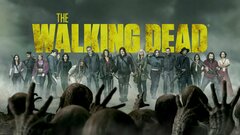 Powered by