Ratings Watch: 'The Walking Dead' Still Killer in Its Return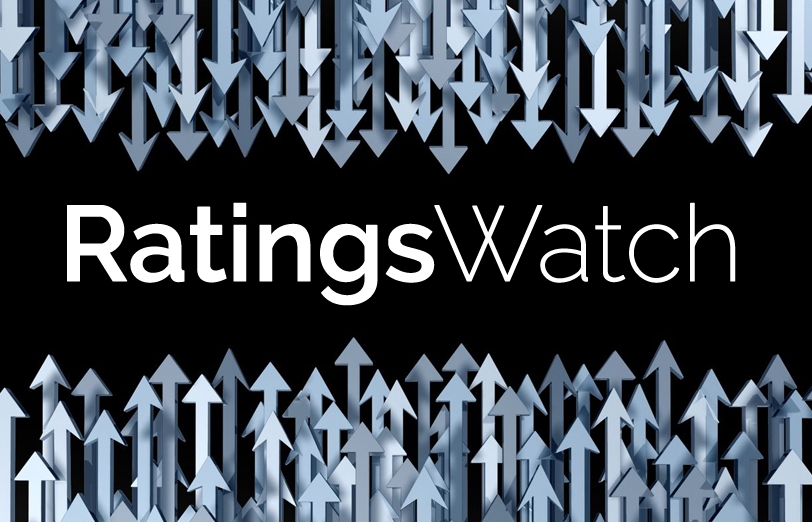 These zombies are very much alive.
AMC's The Walking Dead returned last Sunday for the second half of the Season 6 with 19.1 million viewers (after three days of DVR and VOD usage is included).
That's down just slightly from last year's midseason premiere (20.3 million). The Walking Dead was also the most-timeshifted show of the week, jumping 5.3 million viewers in three days.
Among adults 18-49, The Walking Dead jumped from a 6.8 rating to a 9.6 when Live+3 ratings were tallied, up vs. the show's final episode in the fall (9.3).
Among other series, NBC's The Blacklist had the highest time-shifted percentage lift of the week (up 65%) of any show on the Big 4 broadcast networks. On cable, shows with hefty lifts included FX's The People v. OJ Simpson: American Crime Story (+91%), USA's Colony (up 100%), Showtime's Billions (+90%), Bravo's Top Chef (+114%) and MTV's The Shannara Chronicles (+123%).
Here are the top 25 shows (including Live+3 DVR and VOD data) among total viewers and adults 18-49 for the week of February 8 through 14, 2016.
Total viewers chart:
RANK

SHOW & NETWORK

LIVE+3
DAYS
DVR/VOD

WATCHED
LIVE/
SAME
DAY

1

The Big Bang Theory CBS

20.9

16.3

2

NCIS CBS


19.6

16.9

3

The Walking Dead AMC

19.1

13.7

4

NCIS: New Orleans CBS

15.0

12.6

5

Blue Bloods CBS

14.5

10.9

6

Campaign 2016 Republican Debate CBS


14.0

13.4

7

Scorpion CBS

13.9

11.4

8

NCIS: Los Angeles CBS

12.6

9.8

9

Madam Secretary CBS

12.1

10.1

10

Hawaii Five-O CBS

11.8

8.9

11

Criminal Minds CBS

Chicago P.D. NBC

11.6

11.6

9.0

8.3


13

Modern Family ABC

11.0

7.8

14

Grey's Anatomy ABC

10.9

8.3

15

Chicago Fire NBC

Life in Pieces CBS

60 Minutes CBS

10.8

10.8

10.8

8.1

9.3

10.4

18

American Idol (Wednesday) Fox

The X-Files Fox

10.7

10.7

9.2

8.3

20

The Blacklist NBC

10.6

6.4

21

American Idol (Thursday) Fox

Law & Order: SVU NBC

10.4

10.4

9.0

7.6

23

The Good Wife CBS

10.2

8.0

24

Scandal ABC

10.0

7.0

25

Code Black CBS

9.9

7.1
Total viewers; in millions
Adults 18-49 chart:
RANK

SHOW & NETWORK

LIVE+3
DAYS
DVR/VOD

RATING

WATCHED
LIVE/
SAME
DAY

RATING

1

The Walking Dead AMC

9.6

6.8

2

The Big Bang Theory CBS


5.6

3.8

3

Modern Family ABC

3.9

2.6

4

Talking Dead AMC

3.6

3.1

5

The X-Files Fox

3.5

2.5

6

Grey's Anatomy ABC


3.4

2.4

7

Scandal ABC

3.3

2.1

8

How to Get Away with Murder ABC

3.2

1.8

9

The People v. O.J. Simpson: American Crime Story FX

3.1

1.5

10

The Bachelor ABC

NCIS CBS

Chicago P.D. NBC

3.0

3.0

3.0

2.5

2.4

2.0

13

Law & Order: SVU NBC

2.9

1.9

14

Scorpion CBS

2016 NBA All-Star Game TNT

NBA All-Star Saturday Night TNT

2.8

2.8

2.8

2.1

2.7

2.6

17

American Idol (Wednesday) Fox

Criminal Minds CBS

2.7

2.7

2.2

1.8

19

Black-ish ABC

The Goldbergs ABC

Life in Pieces CBS

The Blacklist NBC

2.6

2.6

2.6

2.6

1.8

2.0

2.1

1.4

23

American Idol (Thursday) Fox

Lucifer Fox

Chicago Fire NBC

2.5

2.5

2.5

2.1

1.7

1.8
Adults 18-49; ratings points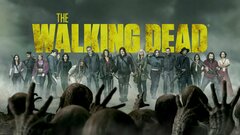 Powered by