'Party of Five': Freeform Reboot Casts '13 Reasons Why' Alum & More
Freeform's reboot of Fox's former Party of Five is beginning to take shape with its first round of casting announcements.
The '90s classic, featuring the Salinger siblings who are orphaned when their parents die in a car accident, will be told with an immigration twist. The story of the Buendías family will be similar to the Salingers except the parents of the five children aren't killed, they're deported back to Mexico.
See Also
Plus, 'Party of Five,' 'Facts of Life,' and more keep on coming.
Deadline revealed that four of the five Buendías kids have been cast including 13 Reasons Why and Bloodline star Brandon Larracuente, Mayans M.C.'s Emily Tosta, Niko Guardado (The Goldbergs), and up-and-comer Elle Paris Legaspi. The actors will portray versions of the characters originally played by Matthew Fox, Neve Campbell, Scott Wolf, and Lacey Chabert.
The show hails from original series creators Chris Keyser and Amy Lippman who will highlight the struggles of this family unit as they struggle to survive without their parents.
Larracuente will play Emilio Buendías — the oldest of parents Gloria and Javier — he is the reason his parents crossed the border from Mexico into the United States. Despite being the oldest sibling, Emilio is described as irresponsible and returns home to his family when his parents' citizenship comes into question.
Meanwhile, Tosta will portray Lucia, an intelligent student with college hopes until her parents' immigration troubles come into play. The rule follower becomes a rule-breaker as the predicament intensifies.
See Also
It's a growing theme on current and in-the-works series.
Guardado will play Beto, the second oldest brother who is ready to step up and help out his family. Taking charge of the brood gives Beto a sense of control that he craves.
Finally, Legaspi will play Valentina, the 10-year-old sister who is described as "resourceful." Valentina will have to face growing up without her mother as she matures, which will force her to look for help from her siblings. Will they step up to the challenge?
Party ofFive, Coming Soon, Freeform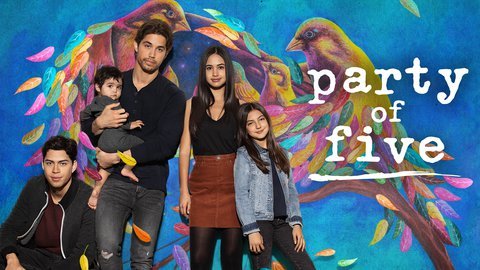 Powered by