'HTGAWM's Jack Falahee: Connor Is 'Pretty F-ed Up' When the Show Returns
The most demented case this side of Steven Avery returns this Thursday when How To Get Away With Murder resumes its second season. When we last saw the Keating Five and company, a distraught Asher (Matt McGorry) had backed over the world's bitchiest assistant district attorney and Wes had shot Annalise (Viola Davis) as part of her plan to frame runaway parenticide suspect Catherine Haptsall (Amy Akuda) of pretty much every crime on the canvas. Here, the unrepentantly smoldering Jack Falahee catches us up on the action and confesses to what it all means for his Connor Walsh as things get even messier at Middleton University.
OK, the show has been off for a thousand months. What do we come back to?
We come back a few weeks later and Catherine Hapstall is on trial for the attempted murder of Annalise Keating and the murder of A.D.A Sinclair. As far as Connor goes, I mean, Connor is pretty f–ked up, excuse my French. Connor is pretty screwed up. He's now entangled in another murder cover-up that he doesn't want to be complicit in, and he's sort of forced to help the cover up the A.D.A Sinclair murder, which Asher committed. And now Asher's in on it with the Murder Club.
What's this doing to their dynamic?
Well, you know Asher is going through a lot. His dad just committed suicide, he committed a murder, all in like a day! [Laughs] So I think he's sort of a loose cannon emotionally when we come back, and I think Connor is especially nervous about that. I think Connor identifies with Asher, having been the one in that position previously with the Sam cover-up. I think that resonates with Connor in a big way. He then attempts to try and help or maybe…
Calm him down?
Yeah…or take care of the problem.
Do you see any of the students ever becoming friends?
I don't know. That's something the second half of the season definitely explores because their relationships are sort of a product of circumstance. I don't know if you can learn to love people or trust people when you've been gone through the gauntlet that individuals have been through.
What about just having each other's backs?
I think we do. I think we do for certain pairings. I don't think—I don't know if collectively we'll ever see that, but out of survival pairings will have to start helping one another and certain people will have to put their necks out on the line for others and, you know, vice versa and that's what I think makes it compelling. There's always this sort of ebb and flow with the group's trust and distrust.
I just want to see them kind of get along. They're all in the same boat.
Sure, but murder aside, it's still law school. And we actually explore that a little bit…
Wait, do you guys actually go to class?
We actually go to class! [Laughs] Class rankings come into play a little bit. We're all like, 'we want them to get along,' but they're at one of the most competitive law schools in the country, so I don't know if they would ever truly be friends. That's what keeps me engaged in the narrative, how it isn't all hand-holding and rosey. It would be a much easier, more digestible narrative if The Keating Five all bound together and, with our powers combined, we defeat Annalise!' But I think it's much more interesting and nuanced that there's disgust and these antithetical relationships that occur among them.
So much is made of the show's love scenes. Have they gotten any easier, or less awkward to film?
Not for me, man. It's my own issues with my body. How I view my body is personal and intimate. When I know I have to take off all my clothes in front of a crew of 50 people, it's not even about the scene I'm in, with its own hurdles to jump over, but more that it's about being comfortable in my own skin, which I'm working on. It's a New Years resolution.
Well, we should all be fit as well as you are.
[Laughs] That's what I'm saying! If we all had the body makeup…it would be so much better. Michael Price, our Director of Photograhy, always comes up to me before the sex scenes and says, "Don't worry. I'm going to make you look good." So we [should] all have a Michael Price in our lives.
How To Get Away With Murder airs Thursday at 10/9c on ABC.
[jwplatform XojSMvNm]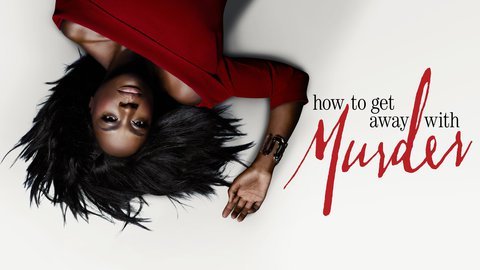 Powered by