The Emmy Awards, The Evolution of 'Saul,' 'Elementary' Finale
A critical checklist of notable Monday TV:
70th Emmy Awards (8/7c, 5 PT, NBC): Weekend Update anchors and Saturday Night Live head writers Colin Jost and Michael Che are co-hosts, with the unenviable task of wrangling this unwieldy monster of a TV awards show, where the majority of top nominations skew toward cable and streaming. (SNL, NBC's This Is Us and ABC's black-ish are among the few exceptions.) Key races include Outstanding Drama, where previous winners Game of Thrones and The Handmaid's Tale face off, and Outstanding Comedy, with Veep not eligible, opening the door for front-runners Atlanta and The Marvelous Mrs. Maisel. With so many overstuffed categories, expect some surprises.
See Also
Henry Winkler from 'Barry' and 'The Handmaid's Tale's Yvonne Strahovski are just two stand-out actors.
Better Call Saul (9/8, AMC): The evolution of Jimmy McGill (Bob Odenkirk) into the Saul Goodman we knew from Breaking Bad takes another leap forward in a strong episode that uses a split screen (underscored brilliantly by the '60s standard "Something Stupid," the episode's title) to dramatize what different paths the disbarred Jimmy and his on-the-rise companion Kim (Rhea Seehorn) are on. Their disparate worlds collide when Jimmy's off-the-books street business of selling drop phones to deplorables hits a legal snag. Also facing aggravating setbacks: Mike (Jonathan Banks) and his supervision of a German crew building the underground drug lair for Gus (Giancarlo Esposito).
See Also
Will it bring them together or further the divide? Check out an exclusive sneak peek!
Elementary (10/9c, CBS): Can this professional relationship be saved? The sixth season of the Sherlock-ian crime drama wraps with the conclusion of a two-parter in which a murder investigation threatens to wreck the partnership of Holmes (Jonny Lee Miller) and Watson (Lucy Liu). We expect they'll survive somehow, since the show has been renewed for a seventh year. ER's Parminder Nagra returns as Special Agent Mallick.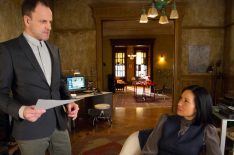 See Also
Plus, she talks directing, working on 'Marvel's Luke Cage,' 'Crazy Rich Asians,' and an exclusive sneak peek!
Inside Monday TV: The fascination with Charles Manson continues months after his death, as Fox goes Inside the Manson Cult: The Lost Tapes (8/7c) and parses through 100 hours of footage to reveal new insights into the murderous cult and the ranch where it operated. The two-hour special includes new and archival interviews and an exclusive jailhouse interview with cult member Bobby Beausoleil, currently serving a life sentence… CBS's apocalyptic thriller Salvation (9/8c) ends its second season with Grace (Jennifer Finnigan) deciding how she'll spend her final days — if the team can't solve the mystery holding the key to saving the world. Or if the network decides not to renew the show… Some major reveals on AMC's quirky Lodge 49 (10/9c), as the lodge members continue their search for the elusive Captain in the wake of Larry's (Kenneth Welsh) death. The aftermath also unearths some unhappy truths about the lodge's financial stability… As a comedic alternative to Emmy fever, IFC presents the six-episode (in 28 minutes) web series An Emmy for Megan (11/10c), which chronicles comedienne-writer-hyphenate Megan Amram's "passionate quest to win an Emmy." She and the show were nominated in the Short Form Comedy or Drama Series categories, but neither won in last weekend's Creative Arts Emmys. Can't blame a girl for trying.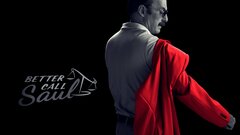 Powered by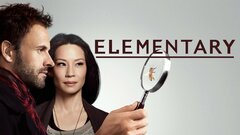 Powered by