'Atypical' Star Nik Dodani Teases Season 2 & His 'Murphy Brown' Revival Role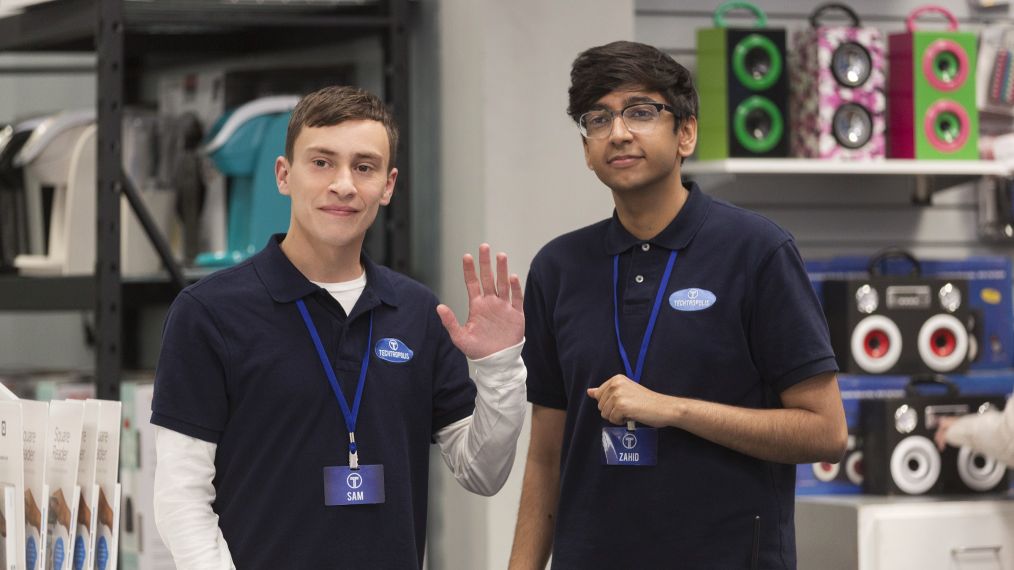 Every great show has a character who's willing to do anything for a friend in need with a smile on their face, but it also takes an actor as comedic and dramatically versatile as Nik Dodani to pull it off.
Returning as Sam's (Keir Gilchrist) friend Zahid in the Netflix family dramedy Atypical September 7, Dodani is gearing up for more than a sophomore Neflix run this year. The young actor landed a coveted spot in the CBS revival of Murphy Brown as the newest member of Murphy's (Candice Bergen) team.
TV Insider caught up with the actor ahead of Atypical's Season 2 return to chat about his roles, joining an iconic cast, and more.
You were a riot as Zahid in Atypical; what can fans expect to see from him in Season 2?
Nik Dodani: Season 1 is all about Sam trying to find love and Season 2 is all about Sam trying to find independence. He's approaching his final months of high school, thinking about college, and so Zahid is now helping him on that journey. I don't want to give away too much, but you should expect to see more of Zahid and he still is his crazy, whacky self, but we also get to see more of him and his home life which I'm really excited about.
Viewers were left with a huge cliffhanger at the end of the first season. Will things pick up where they left off?
It picks up pretty much where we left off – probably a few days have passed.
Atypical is about young man with autism. Why do you think it's an important topic? Have you watched other shows that address it, like The Good Doctor?
It's such an important topic because so many people in our lives are on the spectrum. And it's something that I think has had a lot of stigma around it in the past – and still does – and I think it's important to have shows like The Good Doctor and Atypical, movies, plays, and books just so we can break the stigma, have frank real conversations, and realize that we're all the same, we're all weird, we're all different – no one's normal.
It was a big deal when the Murphy Brown reboot was announced. What was the process like landing such a coveted gig?
It was a pretty standard process. I went in for the audition and then I went in to meet with Diane English – the creator and showrunner – and then it kind of just happened. I got the call on a Saturday morning.
I was asleep and I got a call from my agent and I thought something was wrong because they never call on the weekends [Laughs]. And he told me we got it, and I flipped out. I actually didn't believe it at first because it was just kind of unbelievable. Then I met the team – Candice and all the other actors.
Had you seen the show prior to your casting, or are you catching up now?
I had seen reruns as a kid with my parents. My mom was a huge fan of the show.
Tell us a little bit about your character Pat, the director of social media?
So, Pat Patel is the charmingly obnoxious director of social media who joins the team to kind of help bring everyone into the twenty-first century. Last time Murphy and the crew were on the air things were very different.
Facebook, Twitter, Instagram, and all that good stuff didn't exist and obviously that's a really big part of the media landscape today. So, it's going to be a journey for the Murphy team to kind of get up to speed and Pat's role is to help them through that grueling process.
You'll be working with the original cast of the series. Have they offered you any good advice? How do you handle the pressure of being one of the few new characters?
Candice invited us to dinner the day before we had our promo shoot and I was so nervous cause they've all known each other for decades and I'm a new kid just walking in. But my nerves were totally misplaced, they were the most warm, kind, and friendly group of people I've met. They just asked me a bunch of questions and I asked them a bunch of questions and we just talked about what's to come, they were reminiscing about the first 10 seasons and it was just so fun to listen to them talk and reconnect.
It's such an awesome learning experience for me to work with these folks who have been pros for so long and are just so damn good at what they do. I'm just really pumped to be along for that journey.
With so many reboots being announced, are there any shows that you'd like to see come back?
Oh my gosh, yeah. I'd love to see 30 Rock come back. I know that didn't die that long ago so maybe it's too soon, but that was one of my favorite shows.I know people are always asking about a Friends reunion – I don't think it's going to happen but I would love that – I know they're all doing their own thing and everyone's older, stories would be different, but I think it would be so much fun to see that crew back together. Especially in 2018 New York, that would just be great.
Atypical, Season 2 Premiere, Friday, September 7, Netflix
Murphy Brown, Season Premiere, Thursday, Sept. 27, 9:30/8:30c, CBS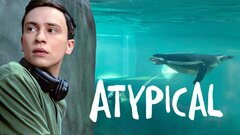 Powered by