Christel Khalil Downgrades to Recurring Status on 'Young and the Restless'
There's casting news coming out of Genoa City and it's not going to make the "Lane" fans very happy.
Emmy winner Christel Khalil, who's played Lily Winters on and off (mostly on) since 2002, has announced on social media that she's switching to non-contract status with The Young and the Restless, CBS Daytime's top-rated soap.
See Also
Plus, the Emmy-winning soap vet gets nostalgic about her time on 'One Life to Live.'
She wants her followers to know she'll still be around, but perhaps just not as often.
"I have decided to switch from Y&R full time to recurring status," the actress posted. "That means I'm not leaving, just ready (after 16 amazing years playing Lily) to explore new things! I will continue to be a proud member of the Y&R family and look forward to further adventures playing Lily."
Currently, Lily's awaiting sentencing for her role in the accidental death of Hilary Curtis Hamilton (Mishael Morgan).
The two women were arguing in a car Lily was driving; she ran a red light and another vehicle smashed into them, sending Hilary and her unborn child to that great soap in the sky. Lily, against the advice of her lawyer, confessed to her role in her rival's death.
Perhaps Lily will have to serve time, which would get her off the canvas? Or she'll be put on probation and pop up on-screen as her schedule allows?
It's unlikely the show will recast as Khalil has said she'll still be available to Y&R; also the Lane (Lily and Cane) fan base is huge. Lily's husband Cane is played by fan favorite Daniel Goddard, who formerly starred in the syndicated series Beastmaster.
Young and the Restless, weekdays, CBS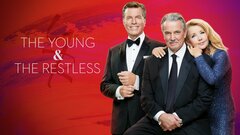 Powered by