NFL is Promoting the Super Bowl as an Opportunity to Make Babies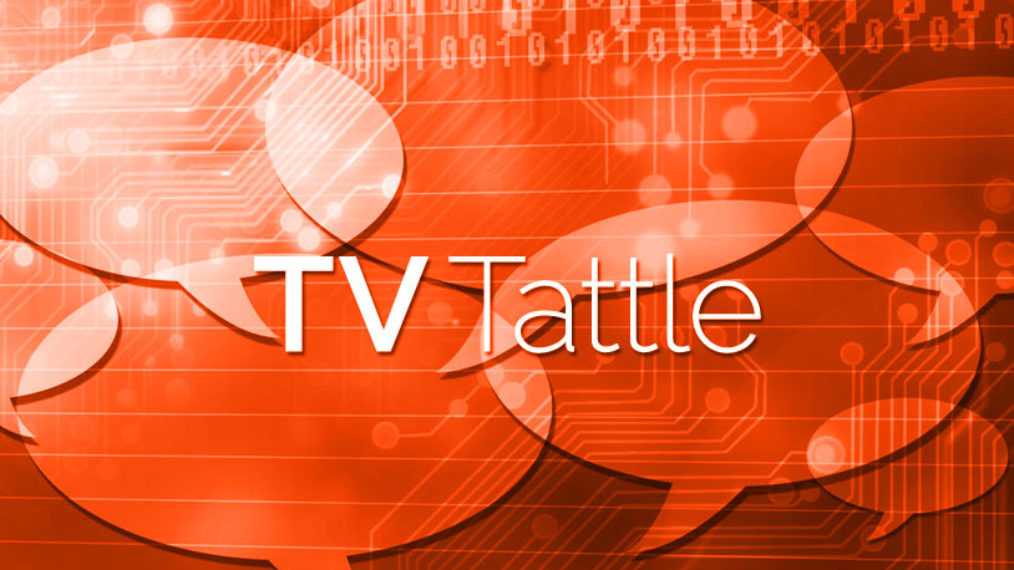 With the help of Seal and the "Super Bowl Babies Choir," a new NFL-produced Super Bowl ad showcases the children who were conceived on or around Super Bowl Sunday.
Season 13 will feature kids between the ages of 8 and 13 paired with all-star dancers.
Each network will pay $225 million to carry five Thursday night games this fall, all of which will be simulcast on NFL Network. NBC already shows two Thursday night games a season: The season kickoff game and the Thanksgiving night game. No word on how those two games will be impacted.
The live Late Show is already pretty crowded with guests Tina Fey, Will Ferrell, Margot Robbie, Keegan-Michael Key and Jordan Peele.
Fox's first live musical was big, but not big enough to top NBC's first live musical, The Sound of Music Live!, which attracted 18.6 million viewers.
The three-hour musical made watching the TV screen the priority over your Twitter feed. "It was a technological feat that was full of dazzle and tricky camera angles and, most important, it was unafraid of coming across as corny," says Hank Stuever. "Somewhere in its organized chaos, it honored the principles of live musical theater. Instead of just playing to a vast sound stage and a satellite link, as recent live musicals on NBC have done, Grease: Live! played first and foremost to a mobilized army of audience member/participants clustered throughout its acres of back-lot sets. This lent a much-needed hyperactivity to the proceedings, as Grease: Live! drew on everything that the Fox network has learned about energy from its recent musical heritage, including the past glories of American Idol and Glee." PLUS: Grease: Live! featured iconic sets from Gilmore Girls, Pretty Little Liars and more, Grease fans weren't happy with the family-friendly censorship, here's the Brady Bunch star you might have missed, was the finale actually "live"?, Fox raised the bar for live musicals, Grease: Live! by the numbers, the dazzling production almost made up for the lackluster leads, it's the first TV musical to feel like theater, this was live musical TV at its best, and it put spectacle above story.
Hudgens stole the show in the live musical that was dedicated to her dad, who had died the night before. "How did she manage to pull it off?" asks Mary Elizabeth Williams. "How did she not, as one might expect—and totally understand if she had—simply call for a postponement and immediately take to grieving in private? The answer is likely a combination of elements. For starters, Hudgens, who first rose to fame a decade ago in High School Musical, is a talented, hard working pro who clearly adheres to the entertainer's 'show must go on' creed. But there's perhaps something else, too. Perhaps it's simply that going on is what we do. And that it's often somehow easier when the loss is fresh than when the true absence kicks in."
Bravo has ordered a 14th season of its chef competition.
In fact, Season 2 episodes will be available for streaming one day after they are shown on AMC.
A TV series based on the American Girl line of dolls and books is also possible as part of a multimillion deal between the Mattel subsidiary and Amazon.
We have MTV's Downtown Julie Brown to thank for the Super Bowl Media Day becoming a spectacle.
ESPN, which went head to head with the Fox live musical, will likely suffer its worst-ever ratings for the NFL's Pro Bowl.
"She has deserved every award because comedy is much harder than drama," Amy Poehler said in their SAG Awards to the TV icon. "Comedic actors have to do all of the same things dramatic actors do, but faster—and often with a chimp."
See the Season 7 tribute to the Tom Selleck classic.
Yanic Truesdale tweeted that he'll reprise his French-accented role on the Netflix revival. PLUS: Kelly Bishop calls the first table read "absolutely delightful."
"It's sort of brain candy at night to help me turn off my mind and go to sleep," he says of the Amazon series.
He's set to host Japan's PrankStars.
The E! reality show put up an on-screen statement saying: "Out of love and respect for Lamar and the family, filming of 'KUWTK' was stopped for a brief period. After 7 days, Lamar was airlifted back to Los Angeles for continued treatment."
Watch the former QB sing Survivor's Eye of the Tiger in competing against Nina Dobrev.
Capaldi calls it his "off duty" beard.
In a handwritten note given to his attorney, Avery says: "I want Every Forensic Test Possible Done B/c I am Innocent."
The upcoming sci-fi series follows Wyatt Earp's granddaughter, a U.S. Marshall who battles demons, zombies and vampires.