TV News Roundup: Keiynan Lonsdale Leaves 'Legends,' 'OITNB' Season 6 Gets Premiere Date, & More
All your must know Tuesday TV news:
Gone in a Flash
Arriving in DC's Legends of Tomorrow during its third season, Keiynan Lonsdale's regular role has been reduced to part time for Season 4 as he makes a part-time Season 5 return to his character's original series, The Flash. TV Line reports that Lonsdale's Wally West/Kid Flash, although leaving Legends in a full time capacity, has the capability to return, as his character remains alive and well in DC's universe.
The Ladies Say Goodbye to Litchfield
Bye bye, Litch. pic.twitter.com/Y9tWQtIO37

— Orange Is the New… (@OITNB) June 5, 2018
After a long wait, fans of one of Netflix's first original series — Orange is the New Black — are getting their sixth season beginning Friday, July 27. The streaming service had remained mum about the prison-based show's return as the one-year anniversary of Season 5's release date approached. Much like Dorothy in munchkin land, these ladies aren't in Litchfield anymore … "This is a whole new world," a voice exclaims as the scene of a destroyed Litchfield is panned over, and a corrections bus can be spotted through the broken window as it drives away.
Meghan Markle Who?
Katherine Heigl is making her Suits debut in the new trailer for Season 8, premiering July 18 on USA. Playing Samantha Wheeler, Heigl's character clearly makes a splash as Harvey (Gabriel Macht), Louis (Rick Hoffman) and the rest of the gang are weary of their new partner.
Zendaya Heads to HBO
According to Deadline, HBO has revealed its casting for Euphoria, a teen drama inspired by an Israeli series that has been called, "Kids-meets-Trainspotting." Former Disney darling, Zendaya (The Greatest Showman) will star as Rue, a 17-year old drug addict, in the series which explores, sex, drugs, trauma, and more. A Wrinkle in Time's Storm Reid, Maude Apatow, Eric Dane (Grey's Anatomy, The Last Ship), and more have also been cast in the pilot that will be produced by A24 Television.
#MeToo Gets the Michelle Wolf Makeover
In this hilarious clip from Netflix's The Break with Michelle Wolf, the comedian takes #MeToo and gives it her own makeover, claiming that she wants to take the words back, as "me too" is such a common, everyday expression outside of the movement.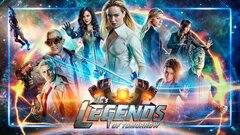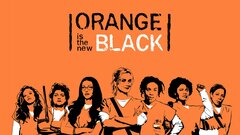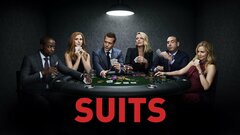 Suits
where to stream