Move Over, Abby! Is Kyle About to Be the 'Naked Heir' on 'Young & the Restless'?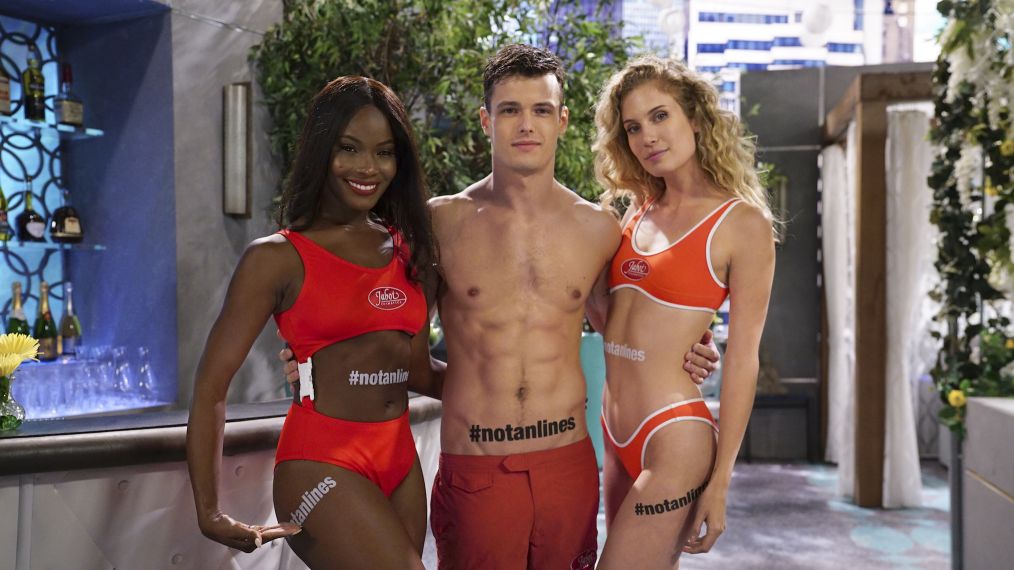 Kyle Abbott (Michael Mealor) wants to take center stage in Genoa City. And thanks to both allying himself with Victor Newman (Eric Braeden) and strategically applying Jabot Cosmetics' latest invention — a sunscreen called "Birthday Suit" — he may just get that opportunity!
Don't miss the Friday (June 1) episode of The Young and the Restless as Kyle makes a move that's both calculating and revealing.
See Also
The actor gives us the scoop on how his character will handle finding out he's not an Abbott.
Was it a strategic move exposing Jack's (Peter Bergman) paternity to Victor? Because in doing so he also knocked himself out of the running to head up Jabot.
Michael Mealor: It had to be. It was a last-ditch effort. He knew going in that if this is exposed he's out of the driver's seat at Jabot. He was willing to do that in order to risk becoming the heir to the throne over at Newman.
Allying oneself with Victor Newman can be a dangerous game. What's Kyle thinking?!
Kyle's always going to play the dangerous game. It's who he is and what he wants. He likes the danger and the drama. Allying himself with Victor has been a power move. He's been in the shadow of his family. He sees allying himself with Victor as a way to get some power back.
You've been in a bathing suit a bit recently. How much time does the show give you to prepare?
Good question! Usually, the wardrobe team will let me know as soon as they see in an outline that I'm going to be shirtless. I'll get two weeks' notice, but I like to always stay in good shape. I'm about two days out from being in 'shooting shape.'
There's been no love interest for Kyle yet, but he's sharing scenes with Mariah (Camryn Grimes) and Tessa (Cait Fairbanks). What's their appeal to him?
Kyle's ready to have some fun. He's playing the field with who he knows. He has history with Mariah. Their relationship is much friendlier. Mariah is on GC Buzz. That's attractive to Kyle. Tessa's this new face in town. He's never met her before. She's edgier and he's excited about her.
What's Kyle's relationship with his dad, Jack, like?
It's complicated. On the one hand, there's this Abbott devotion. On the other, Kyle's seen people in his family backstab each other. At the same time, Kyle wants to make his father proud. Remember, Jack didn't really choose to be Kyle's father. [Note: Kyle's late mother Diane had herself artificially inseminated.] As a result, Kyle's always felt the need to prove himself. Kyle wants his dad to be proud of him.
See Also
The CBS soap celebrates the big milestone this week.
Kyle's cousin Abby had her run as the 'Naked Heiress.' How far is Kyle willing to go to make his mark in Genoa City?
Oh, I think he's definitely going to make his mark in [Friday's] episode. He knows what he's doing. He does what it takes. A lot of times, Kyle's off the cuff and emotional with his choices. He also knows how to work people and play them. Kyle will see an interview with Billy (Jason Thompson) going on and he'll try to steal the spotlight. Kyle knows all eyes will be glued on him. He's doing this to have a little fun. I think it's [also] a calculated move by Kyle.
Sounds like he should get a 'well played' from cousin Abby!
[Laughs] We'll see.
Peter Bergman's been complimentary of your work; what's it like working with him?
I've never met an actor like Peter. He's unbelievable, truly. I can sing his praises all day. He cares about the show so much. He wants to see everyone succeed no matter the cost to himself. He'll give me pointers so that I can 'steal' the scene. When I got the job he emailed me to congratulate me. He has no ego in the game. He has taught me so much.
Y&R experimented with partial male nudity in the '90s in light of NYPD Blue showing some, as well. What are your thoughts on how much skin should be shown?
The imagination is always better. I've always felt that in film all you need to see is a kiss and a door close. That says everything. Sally McDonald directed the episode and I think she did a fabulous job. You see enough to make it fun, to make it exciting. It's where you're not sure what's going to happen next!
The Young and the Restless, Weekdays, 12:30/11:30c, CBS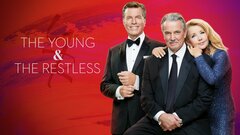 Powered by