Jeffrey Tambor Will Appear in Season 5 of 'Arrested Development'
If the Bluths do one thing, it's stick together. It's been reported that Jeffrey Tambor will return for the fifth season of Netflix's Arrested Development.
The actor, who was let go from his role in the Amazon Prime series Transparent — which garnered Tambor many awards — will in fact reprise his role as Bluth patriarch George Bluth Sr. as well as twin brother, Oscar Bluth.
Despite the controversy surrounding Tambor's Transparent departure — he was fired for alleged sexual harassment — Netflix is welcoming him back with open arms. Tambor's return was confirmed by the streaming service to The Wrap, just days after the announcement of a remixed fourth season.
Arrested Development's fifth season is expected to hit the streaming service in 2018, and creator Mitchell Hurwitz confirmed as much in an open letter via the show's Twitter page.
On the next… Arrested Development pic.twitter.com/NjP26k9KE7

— Arrested Development (@arresteddev) May 1, 2018
"A new fifth season of Arrested Development will be coming back to Netflix soon. Like real soon," Hurwitz wrote. "Like, if you knew when, you would not be wrong to be thinking 'why are we all just hearing this now?'"
Until then, fans can watch the remixed version of Season 4 which is being called "Arrested Development Season 4 Remix: Fateful Consequences," which debuts on Netflix May 4.
Meanwhile, fans will be happy to hear that the series regulars will return alongside Tambor, including Jason Bateman, Michael Cera, Tony Hale, Portia de Rossi, David Cross, Alia Shawkat, Will Arnett, Jessica Walter, and narrator Ron Howard.
Arrested Development, Streaming now, Netflix. Season 4 remix launches Friday, May 4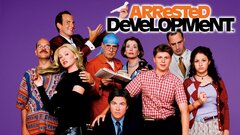 Powered by